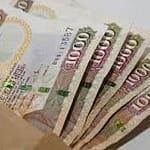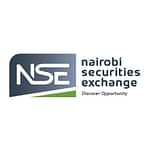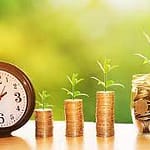 The Unquoted Securities Platform (USP) is an automated solution for the issuance and trading of securities of unquoted companies. The platform offers world class trading infrastructure and information services as well as enables company's access capital markets for long term funding through private placements and restricted offers.
The USP is a product of the Nairobi Securities Exchange NSE LLP, a fully owned subsidiary of the Nairobi Securities Exchange NSE PLC. The USP will be governed by a Management Committee appointed by the Board of the NSE PLC to oversee the daily operations of the USP and consists of senior representatives of the NSE PLC.
Escrow Financial Services Limited is the technology provider on the USP. It is a versatile FinTech company with experience in providing a range of technology solutions and related services within the capital markets and the broader financial sector.
The USP is governed by the USP Operational Guidelines that provides a framework for issuers, trading participating agents as well as other stakeholders with critical detailed information on the rules that govern the separate parties. The Operational Guidelines of the USP are enforceable by the NSE LLP through the Management Committee.
A growing business begins to immediately demand more funds to service its growing stocking needs, as well as cash to process raw inputs into finished goods and to finance sales made on credit. This is called the working capital, and is used to finance the operating cycle of the business. The operating cycle is the heart of the business, while cash is the blood. If any cash problem occurs at this stage, death of the business is assured and fast.
In Information Communication and Technology (ICT) based businesses such as JamboPay or ICT enabled businesses such as those that distribute food from restaurants, for example Glovo, venture capital financing would tend to improve the hardware needs, software improvement needs and access to higher quality skills in these areas.
USP benefits to Investors.
Provides a convenient and cost effective route to transfer unquoted securities.
Increased liquidity and execution speed for securities of quoted companies.
Provides an efficient entry and exit mechanism to investors.
Increased transparency for investors as daily reports with bid-offer prices will be generated.
Settlement delays and settlement failures are avoided since funds are held by a custodian who confirms availability of funds before settlements is done.
Automated transactions processing eliminates possibilities of human errors associated with manual processing.
The system allows surveillance by the exchange and the regulator. This makes reporting by market participants simpler and faster.
The register of investors is managed by an independent registrar. This protects the register from possible manipulation.
USP benefits to Issuers.
Access to long term capital through private placements for enterprises.
Access to a wider pool of domestic and international investors who did not have access to issuers' securities in the manual OTC market.
Flexible listing and regulatory compliance.
Automated trading infrastructure for issuer's securities reducing time and costs involved in facilitating trades.
Issuers can benefit from price discovery to recognize the true value of their company.
Enhanced liquidity of company securities through access to an integrated system that can match orders.
Access to a wider number of trading participating agents as opposed to a single broker per counter.
Issuers will engage professional parties and would not need to involve themselves in trading transactions.