Latest Treasury Bill Auction Results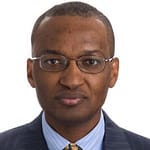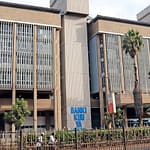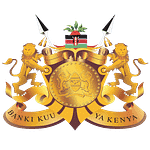 Who can invest in a bond?
Anyone can buy a government bond as long as you are law abiding citizen. This is to ensure no one uses this investment vehicle for money laundering or hiding proceeds of crime.
Commercial banks, corporate and pension schemes are some of largest investors according to Central Bank of Kenya (CBK).
You must have a bank account with a commercial bank in Kenya and open a Central Depository System(CDS) account with CBK.
If you're interested in investing in government securities you must have a bank account with a commercial bank in Kenya, and open a CDS account with the CBK. Kenyans and foreign investors who meet these qualifications are free to invest in government securities.
Opening a CDS account with CBK is free but a commercial bank will levy a fee.
How do you invest in a bond?
Once the government issues a bond or floats a paper, you can place a bid on it. The minimum amount is Sh100,000 if you are investing through a commercial bank and later you can top up with periodic deposits of Sh50,000. However CBK on its website says the minimum is Sh50,000 for a government bond and Sh100,000 for Treasury Bills.
Once the auction period elapses, the government will then come back and say "We wanted Sh10 billion and we have received bids worth xxx amount." First they pick noncompetitive bids and leave a fraction for competitive, then the rest are cut off and will try their luck another time.
Competitive bids are any below Sh20 million. Anything above is competitive and the bidder has the luxury of dictating the interest rate which they want to lend to the government that cash. As such, they might quote a higher rate than what the government will over.
Once your bid is accepted, you are now in business with the government. If the auction was closed in January, it means from June that year you will start receiving your interest.
Once the tenure ends, in the last year, the government will give you back your Sh100,000 plus interest for that year.
Can you opt out?
There is that option and CBK warns that it comes with consequences. This could cost you three or six per cent of your investment. However, in order to ensure CBK does not penalize you, you can go to the secondary market through traders like Genghis Capital who can get you a buyer at the initial issued price. The paper will then be put on the buyer's name and you will be issued with your money.
The new buyer then will be the one receiving the bi annual interest and the final payment on maturity.
CBK says investors who need to redeem their securities before they mature can rediscount those securities as a last resort. The Central Bank will buy the securities back, but it does so at a punitive rate to discourage investors from doing this, and recommends that investors hold their securities until maturity.
Treasury bonds are traded on the secondary market, giving bond holders the opportunity to receive money for their security without rediscounting. Treasury Bills, however, are not traded on the secondary market.
Both types of securities can be transferred to other parties.
Source : CBK
Latest Treasury Bills Auction Results.