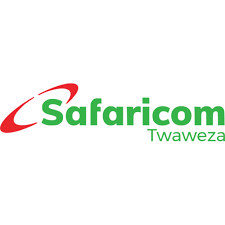 COMPANY DESCRIPTION
Safaricom PLC is a listed Kenyan mobile network operator headquartered at Safaricom House in Nairobi, Kenya. It is the largest telecommunications provider in Kenya, and one of the most profitable companies in the East and Central Africa region. The company offers mobile telephony, mobile money transfer, consumer electronics, ecommerce, cloud computing, data, music streaming, and fibre optic services. It is most renowned as the home of MPESA, a mobile banking SMS-based service.
Safaricom controls approximately 64.5% percent of the Kenyan market as at 2020 with a subscriber base estimated at approximately 35.6 million.
In terms of voice market and SMS market share Safaricom controls 69.2% and 92.2% respectively.
Safaricom was formed in 1997 as a fully owned subsidiary of Telkom Kenya. In May 2000, Vodafone Group PLC of the United Kingdom acquired a 40% stake and management responsibility for the company. In 2008, the government offered 25% of its shares to the public through the Nairobi Securities Exchange.
Safaricom was ranked as Africa's Best Employer, 67th in the World by the Forbes Global 200 list of World's Best Employers. In March 2018, Safaricom was ranked as the #1 company to work for in the annual BrighterMonday Best 100 Companies to Work for in Kenya according to career professionals and job seekers.
As of 2020, Safaricom employed over 4,500 people permanently and over 1900 people on contract. 75 per cent of the company's employees were based in Nairobi, the Headquarters, with the remainder based in other big cities like Mombasa, Kisumu, Nakuru and Eldoret, in which it operates retail outlets. It has nationwide dealerships to ensure customers across the country have access to its products and services.
Safaricom had its IPO in 2008.
Email:
investorrelations@safaricom.co.ke
Phone:
+254 722 00 4524/4260
Address:
SAFARICOM HOUSE
Waiyaki Way, Westlands
PO Box 66827, 00800 Nairobi
This content is locked
Login To Unlock The Content!
Nairobi Securities Exchange – NSE

TELECOMMUNICATION INDUSTRY