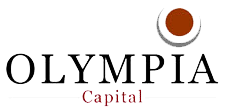 COMPANY DESCRIPTION
In Kenya, its subsidiaries are Mather+Platt (K) Ltd, the leading fire systems and water pumps provider in East Africa and Avon Centre, which is the real estate division of OCHL. Olympia Capital also has a major stake in Heri Limited, which has an array of real estate properties in Kenya. Owing to growing losses, the group divested from its fully owned floor tile and adhesives manufacturing company, Dunlop Industries Limited.
The company, through Olympia Capital Corporation (Pty), a publicly listed company in the Botswana Stock Exchange (BSE), has interests in Kalahari Floor Tiles (Pty) Limited and Gaborone Enterprises (Pty) Limited, both in Botswana. Kalahari Floor Tiles is the leading tile manufacturer in Southern Africa and it is also involved in the manufacturing of industrial and commercial cleaning chemicals. Gaborone Enterprise is the real estate section of OCCL, with residential and commercial property. Prior to their closure, OCCL also owned two South African entities: Plush Products (Pty) in Johannesburg and Natural Wooden Products (NatWood) in Cape Town.
In line with it's listing in the investment segment of the exchange, the group looks to diversify its services and product offerings and to serve a broader geographical area. OCHL is keen to capitalize on the available investment opportunities beyond the building material and property sectors.
Address:
Addis Ababa Road Off Enterprise Road Industrial Area, Nairobi.
This content is locked
Login To Unlock The Content!
Nairobi Securities Exchange – NSE