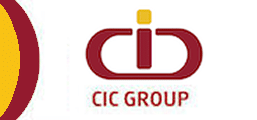 COMPANY DESCRIPTION
The CIC group has for more than three decades shouldered the risks of Kenyans by providing flexible Insurance and financial services built around their needs. With time, we have innovatively created customized products that have cemented our position as a trusted insurance and financial services provider. Our positioning is simplified and captured in our tagline "We Keep Our Word" reinforcing our commitment to the market.
In 2012 the group won The Annual Insurance Claims Settlement Award for consistently paying our claims on time and was also recently listed at the Nairobi Securities Exchange (NSE). With a compounded annual growth rate of 62% in the past 5 years, our unique M-Bima product has seen us emerge as leading providers of micro-insurance in Kenya.
With a total of 3,878 shareholders and a capital base of Ksh 2.1 billion and 1.3 Million clients, the group ranks among the most successful and fastest insurance company in Kenya and the leading co-operative insurer in Africa. We are also targeting to expand operations in the East and Central parts of Africa.
Phone:
(+254) 703 099 120       
(020) 282 3000
Address:
CIC Plaza, Mara Road, Upperhill Nairobi, Kenya
This content is locked
Login To Unlock The Content!
Nairobi Securities Exchange – NSE