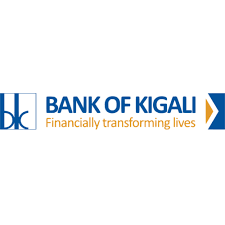 COMPANY DESCRIPTION
BK Group Plc formerly (Bank of Kigali Limited) is Rwanda's largest commercial bank by assets and licensed by the country's banking regulator, National Bank of Rwanda. It offers a full spectrum of products and services for retail banking, corporate banking and central treasury. Bank of Kigali SA commenced operations in 1967; initially as a joint venture between the government of Rwanda and Belgolaise, with each owning 50% of the ordinary share capital. In 2007, the government of Rwanda acquired the Belgolaise shareholding which increased its direct and indirect shareholding in the Bank of Kigali to 100% of the entire Issued Shares. The Bank changed its name to Bank of Kigali Limited in 2011 under a new law relating to companies. Bank of Kigali Limited now has 79 branches located in the main towns and cities of Rwanda with its head office in the capital city, Kigali.
BK Group Plc has a primary listing on the Rwanda Stock Exchange and a secondary listing on the Nairobi Securities Exchange.
Address:
KN 4 Ave
Kigali/ Rwanda, No12 Plot No 790
This content is locked
Login To Unlock The Content!
Nairobi Securities Exchange – NSE