FINANCE EA DAILY BUSINESS NEW SUMMARY
CBK lifts freeze on bank lending rates after IMF notice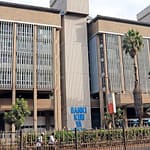 The Central Bank of Kenya has begun approving lenders' applications to increase the cost of loans based on customer risks, setting the stage for expensive credit for small traders and workers in the informal sector. Equity Bank  is the first lender to publicly reveal that the CBK has approved the risk element in its lending formula, pricing its loan at between 13 percent and 18.5 percent compared to the current average of 13.5 percent….Business Daily
BasiGo launches Sh5 million electric bus targeting PSV operators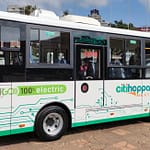 Kenyan electric vehicle start-up BasiGo has introduced a Sh5 million passenger electric bus in anticipation of increased demand for environmentally friendly transport. The 25-seater bus, which is designed by the world's largest manufacturer of electric buses BYD Automotive, has a 250-kilometre range with a recharging period of less than four hours….Business Daily
Keroche asks KRA for 18 months grace period to clear tax arrears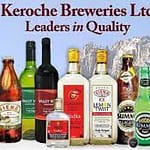 Keroche Breweries has now requested the Kenya Revenue Authority (KRA) to grant it a grace period of 18 months to clear taxes in arrears while paying the current taxes as they fall due.
In a statement Wednesday, the Naivasha-based brewer said they have been unable to honour an earlier payment plan due to frequent disruptions from the taxman….Business Daily
It's hard to find and create jobs when Kenyan economy is weak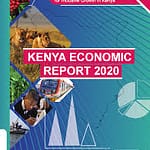 On Thursday last week, at the junction of Ojijo Road and Prof Wangari Maathai Road, a woman stood with a big handwritten signboard seeking a job. She did not only put her areas of expertise but also a telephone number. This is not the first such case. It is only that she was bold enough to go to the streets. I found her around 4pm. I am not sure how long she had been there and why she chose that site…Standardmedia
Is North Rift Economic Bloc dead?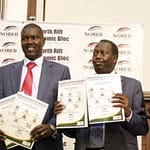 The once much-hyped North Rift Economic Bloc (Noreb) is almost dead, 10 years after it was formed to woo local and international investors to tap business opportunities in the agriculturally rich region.
Almost all the eight counties that formed the bloc have abandoned it for new alliances. Only Uasin Gishu has not found a new home…
NATION MEDIA
Kenya, Zimbabwe ink seven pacts to boost investments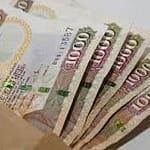 Kenya has signed seven bilateral agreements with Zimbabwe even as President Uhuru Kenyatta joined the push for the removal of Western sanctions sapping the economy of the Southern African nation.
During the talks held at State House in Nairobi, Kenya and Zimbabwe signed the bilateral agreements, all memoranda of understanding (MOU) on political and diplomatic consultations, tourism and wildlife conservation, and civil aircraft accidents and serious incidents investigations….The EastAfrican