FINANCE EA DAILY BUSINESS NEW SUMMARY
Day trading at NSE accounts for two percent of market activity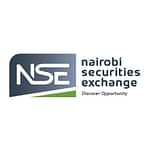 Day trading, in which people buy and sell shares multiple times in a day, now accounts for two percent of market activity according to the Nairobi Securities Exchange (NSE). The service was introduced in November last year to allow investors and speculators to make several trades in a day with the potential to make a profit from price changes.
Previously, shares bought could not be sold on the same day and one had to wait until the transaction is cleared. The introduction of day trading is meant to give more options to traders and investors besides boosting liquidity in the market…BusinessDaily
Shilling sinks to a new time low against the dollar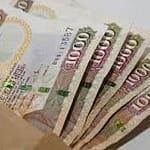 The Kenyan shilling has hit a record low of 117.01 against the dollar, indicating a continued rally in prices of imported commodities like fuel and cooking oil. The depreciation is attributed to increased demand for dollars from importers, especially crude oil and merchandise traders.
The Kenyan currency also suffered the strengthening of the US dollar following the recent rate hikes that have made the greenback a safe haven for investors amid global uncertainties following Russia's invasion of Ukraine.
This has seen the local currency decline 3.5 percent or Sh3.96 since the start of this year amid speculation of further decline…BusinessDaily
Banks set to review their lending charges after CBK rate hike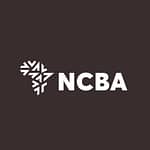 The move by the Central Bank of Kenya (CBK) to raise its lending rate from 7 to 7.5 per cent could force banks to also adjust their charges.
NCBA Bank, for instance, says it is keenly studying the current economic and financial situation before taking the next step. The bank opened its 83rd branch in Naivasha on Saturday…The Standard
Lenders start repricing foreign currency loans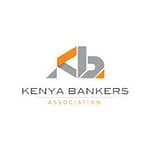 Kenyan lenders have started transitioning their loans, deposits and borrowings whose interest rates are pegged on the expiring London Inter-Bank Offered Rate (Libor). Libor, the global benchmark interest rate of more than 40 years, is being replaced after investigations in 2012 revealed multiple banks were manipulating the rates for profit.
Standard Chartered Bank Kenya disclosed in its annual report that it has already transitioned exposure worth Sh2.26 billion while Absa Kenya reported Sh8.2 billion worth of Libor linked loans that transitioned at the end of December…BusinessDaily
Kenyans move cash into dollar accounts as firms feel shortage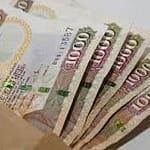 Cash in dollar accounts held by Kenyans surged to a high of Sh811 billion even as the country continued to grapple with a shortage of the greenback. Data from the Central Bank of Kenya (CBK) by end of March shows that foreign currency deposits held by Kenyans rose by 4 per cent year-on-year to Sh780 billion. This money is not available for trading.
Even as Kenyans stockpiled dollars, data from CBK showed that commercial banks' foreign exchange reserves (FX) – or bank's holding of foreign currencies, especially dollars, which are available for trading – dropped by nearly a fifth to Sh482.3 billion from Sh592.6 billion in March last year…The Standard
Number of bank accounts dips for the first time in 25 years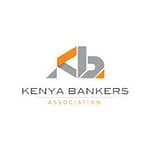 The number of bank accounts has dropped for the first time in 25 years on the back of lenders closing those that have failed to carry out any financial transaction for long. Data from the Central Bank of Kenya (CBK) shows that 3.57 million deposit accounts were last year struck off by banks for remaining idle or their owners applying for their closure.
The total number of deposit account holders dropped from 69.88 million in 2020 to 66.31 million in 2021, marking the first year-on-year drop since 1996 when CBK started disclosing the number of bank accounts…The Standard