FINANCE EA DAILY BUSINESS NEW SUMMARY
Investment in young firms leads EA deals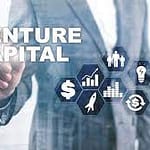 Early-stage venture capital (VC) investments recorded the biggest growth in new deals into East Africa last year, targeting the financial, agribusiness and ICT sectors which have recently offered high growth potential. An analysis of deals carried out by investment adviser I&M Burbidge Capital shows that VC deals jumped from 16 in 2020 to 29 last year.
This contrasted with the slowdown in deals involving later stage private equity, which fell by three to 38, development finance institution (DFI), down from 16 to nine, and mergers & acquisitions which dropped from 26 in 2020 to 17 last year…Business Daily
NSE gold fund hits Sh92m trade on flight to safety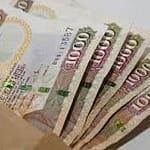 Investors purchased gold-backed exchange traded fund (ETF) worth Sh91.7 million on Wednesday as they moved to hedge against volatility in global markets. They shifted 44,200 units of the Absa New Gold ETF at an average price of Sh2,075, realising the highest traded volume and value in a single day on the counter since the units were listed on the Nairobi Securities Exchange (NSE) in March 2017….Business Daily
Mwalimu Sacco deposits jump 7pc to Sh44 billion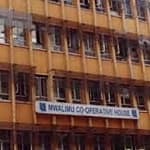 Mwalimu National Savings and Credit Cooperative Society deposits last year rose to Sh44.3 billion, reflecting a stamp of approval from its members drawn largely from the teaching fraternity.
This was an increase of 6.9 per cent compared to Sh41.4 billion deposits that the teachers' Sacco mobilised in 2020 – coming at a time when the government had declined to increase teachers' salaries….Standardmedia
Central banks raise doubts on East Africa single currency by 2024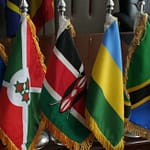 East African central banks have cast a shadow of doubt over the proposed implementation of a single currency regime by the year 2024, citing delays by member countries in realising targets set out in the Monetary Union roadmap.
The single currency regime is expected to eliminate transaction costs of exchanging currencies and remove exchange rate volatility in cross-border trading activities….The EastAfrican
China-Uganda loan deal for Entebbe Airport is binding: MPs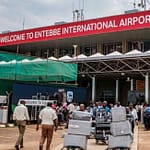 A parliamentary committee that unearthed the "bad" terms of the Uganda-China's Exim Bank Entebbe Airport loan agreement has ended its probe, noting that the deal is binding.
Joel Ssenyonyi, chairperson of the Committee on Commissions, Statutory Authorities and State Enterprises, told The EastAfrican that it is impossible to pull out of the agreement given the dire consequences the country would face. But he says Finance Minister Matia Kasaija and his officials should be prosecuted and jailed…The EastAfrican
KAM intervenes on Keroche closure, to engage taxman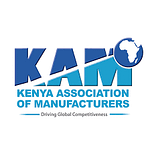 Kenya Association of Manufacturers (KAM) will engage the taxman to help resolve its stand-off with Keroche Breweries.
This follows a meeting between KAM and Keroche chief executive Tabitha Karanja on Monday, which could save more than 250 direct jobs at the Naivasha based brewer…..The Star