FINANCE EA DAILY BUSINESS NEW SUMMARY
Kenya Power says its home internet here within a year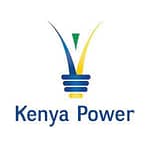 Kenya Power will start offering fixed internet services by June next year in a shift that will put it in competition with telcos and trigger fresh price wars in the battle for the market. The State-owned power utility has been piloting the fixed internet provision to a number of its corporate customers for the past few months setting the stage for the roll-out of the new business line as part of diversifying revenues.
Kenya Power acting Managing Director Geoffrey Muli said that the power utility will launch the service before the end of the current financial year taking the battle to market leader Safaricom, the Wananchi-owned Zuku and other Internet Service Providers (ISP)….BusinessDaily
KRA exceeds its revenue target by Sh149bn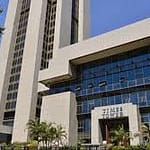 The Kenya Revenue Authority (KRA) exceeded its revenue collection target by Sh148.9 billion in the fiscal year ended June 2022, boosted by higher collections in corporate, payroll and value-added taxes in the period.
The tax agency said in a statement Thursday that it raised Sh2.031 trillion against an original target of Sh1.882 trillion, which was revised upwards twice during the year to Sh1.91 trillion and Sh1.98 trillion.
In the previous year (2020/2021), revenue collection stood at Sh1.669 trillion. This is the first time taxman has surpassed its original target in 14 years after the previous target revisions were adjusted downwards…BusinessDaily
M-Pesa launches interest-free loans for buying goods
Safaricom has unveiled a zero-interest credit service that will allow millions of its customers to shop for goods up to Sh100,000 and pay later in a move that is set to disrupt the mobile loans market.
Users of the interest-free product to be known as Faraja will buy goods and services from as low as Sh20 to a maximum of Sh100,000 and pay the same amount without any extra fees witnessed on other credit products.
However, only the normal M-pesa transaction charges will apply at the point of sale on the product to be bankrolled by Equity Bank. Faraja, is slightly similar to the Lipa Later service currently in the market, only that this time, shoppers will walk away with the goods from a list of selected merchants without being required to pay upfront in instalments…BusinessDaily
NSE waives 0.12pc transaction fee on same day equity trades.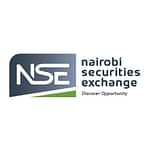 Nairobi Securities Exchange (NSE) Plc has waived NSE transaction levy (0.12 percent) on all equity day trades for the next 30 days effective July 6, 2022 to shore up activities and boost liquidity on the struggling exchange.
This comes after the exchange launched day trading on equities in November of 2021 and reduced transaction fees by five (5) percent for equity investors which adopt the same day trading model.
As a result the NSE levy of 0.12 percent reduced to 0.114 percent of the value of the transaction after applicable rebate of five (5) percent while Capital Markets Authority (CMA) and Central Depository and Settlement Corporation (CDSC) levies of 0.12 percent and 0.08 percent respectively remained unchanged…The EastAfrican
High cost of land, materials stall affordable housing dream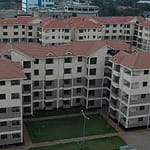 Pan African housing company Shelter Afrique has cited the increasing prices of construction materials such as steel and cement as a key barrier to achieving affordable housing in the continent.
Shelter Afrique acting Managing Director and Chief Financial Officer Kingsley Muwowo said the Ukraine-Russia conflict and the Covid pandemic have resulted in a sharp rise in prices of critical construction materials.
Russia is considered the fourth-largest steel exporter globally and serves over 150 countries..The Standard
KRA surpasses Sh2T target, records highest revenue growth ever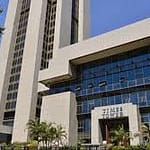 The Kenya Revenue Authority (KRA) has collected Sh2.031 trillion in revenue for the Financial Year 2021/22, representing a 21.7 per cent growth and the highest ever in its history.
It is also the first time in fourteen years that the authority has surpassed its original target in revenue collection, Commissioner General James Mburu said in a statement Thursday. "KRA recorded a monumental revenue collection of Sh2.031 trillion for the Financial Year 2021/2022 (July 2021- June 2022) compared to Sh1.669trn collected in the last financial year 2020/2021," said Mburu…The Standard