FINANCE EA DAILY BUSINESS NEW SUMMARY
Anxiety as CBK checks for banks that harm consumers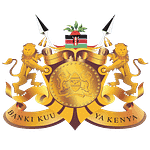 The operations of commercial banks in the country are set for a review to check compliance with consumer protection rules, including pricing of services and products, as the regulator seeks to tame rogue players in the sector.
The Central Bank of Kenya(CBK) said the operations of all banks would be checked for any practices that amounted to wrongdoing toward consumers—triggering anxiety in the key economic sector….Daily Nation
CBK set to spy on lenders defying consumer rights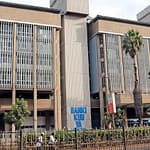 The Central Bank of Kenya (CBK) is seeking a consultant to spy on commercial banks and microfinance lenders in an effort to reveal consumer breaches such as hidden charges, false advertising, reckless lending, and bribery.
The consultant will be expected to conduct covert operations in the banking hall while posing as a customer in search of practices that breach the CBK guidelines on consumer protection.
Banks that break the rules risk withdrawal of licenses, directors' ousters, and a Sh5 million fine while workers in violation face a Sh200,000 penalty.
"The survey intends…to carry out a mystery shopping survey to confirm banks' compliance with consumer protection guidelines. The consultancy will be limited to a period of three months from the date of commencement," says CBK…BusinessDaily
Investors snap up cheap NSE stocks in Sh192bn week rally
The Nairobi Securities Exchange (NSE) has turned bullish, lining the pockets of investors with a Sh192 billion jump in paper wealth in just one week as investors snapped up falling stocks.
Market capitalization has risen back above Sh2 trillion, following a month-long dip below the psychological mark when stock market prices retreated on a capital flight to safe havens abroad.
Stocks of leading blue-chip counters including, Safaricom, Equity Group, KCB, Cooperative Bank and East Africa Breweries Limited (EABL) have driven the rally as local investors pick up cheap stocks that had slumped on foreign investor exits…BusinessDaily
Kenya to pay China Sh30b for two railway loans this month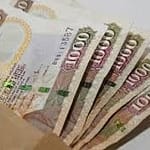 Kenya will repay China close to Sh30 billion this month for the three loans borrowed to construct the Standard Gauge Railway (SGR). Data from the National Treasury shows that Kenya will pay instalments for two loans for the Mombasa-Nairobi leg of the SGR and another for the Nairobi-Naivasha phase of the modern railway.
The repayment is likely to leave a huge hole in the country's foreign exchange (forex) reserves, which by Friday stood at $7.98 billion (Sh940 billion), or enough to cover the country's imports for 4.74 months, data from the Central Bank of Kenya (CBK) shows…The Standard
African airlines staring at Sh480bn loss on costly fuel
African airlines are expected to record $4.1 billion (Sh480 billion) loss this year on the back of expensive fuel that is eroding the gains made by a recovering business. Africa Airlines Association (AFRAA) says expensive jet fuel and other expenses involved in running the airlines will weigh down on the profits.
Locally, Kenyan airlines have had to adjust their fares upward because of a sharp rise in the cost of fuel, which accounts for a significant portion of the expenses involved in running the aircraft…BusinessDaily
High prices, loan rates lock East Africans out of property market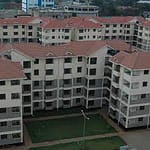 East Africans interested in home ownership still have to walk a tortuous road even with the obvious shortfall in provision of affordable units. Ugandans and Kenyans are particularly hard hit, with realtors in Kampala terming Bank of Uganda's (BoU) decision to cap the loan to value ratio on residential mortgages and land purchases at 85 percent a tight lending condition that will translate into higher interest rates for housing loans…Daily Nation