FINANCE EA DAILY BUSINESS NEW SUMMARY
Uganda U-turn on car imports upsets Kenya vehicle dealers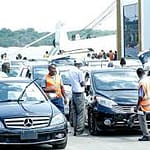 Uganda has made an about-turn and relaxed the tough import conditions it has set for vehicles aged over nine years entering its market from July, dealing a setback to Kenyan dealers who had hoped to benefit from curbs on the sale of such automobiles.
The Uganda Revenue Authority (URA) had in April issued a directive that imports of vehicles older than nine years be cleared under the East Africa Community's Single Customs Territory (SCT)– which allows members of the bloc to jointly collect customs taxes– from July 1, 2022…The EastAfrican
Jambojet bets on Goma route in cargo push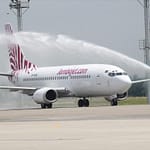 Jambojet has raked in sales worth Ksh11 million (about $93,400) since it launched cargo operations in Goma in January highlighting the demand for cargo business on the route.
The carrier, a subsidiary of Kenya Airways (KQ) says some of the cargo it has flown on the route within the period includes fresh produce, flowers and vegetables. Other produce that have been transported by the low-cost carrier that has also been flying locally in Kenya since April 2014 are farm inputs and machinery.
A large volume of the products, Jambojet says is normally flown from Kenya to Goma, the capital of North Kivu province…The EastAfrican
Stanbic splashes Sh6.9b to support women businesses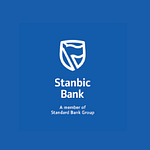 Stanbic Bank Kenya has over the last three years funded over 45,000 women entrepreneurs to a tune of Sh6.9 billion. Under the Dare to Aspire Dare to Achieve (DADA), the bank has additionally provided credit guarantee schemes of over Sh1 billion and over Sh40 million in grant funds.
The lender said the partnership has helped women entrepreneurs, youth and persons with disability to recover from the negative economic impact caused by the Covid-19 pandemic…The Standard
Crisis as nearly half of NSSF staff to retire
Four in ten employees of the National Social Security Fund (NSSF) are about to retire, exposing the State-run pension scheme to a major talent crisis.
This is among the major weaknesses that Auditor General Nancy Gathungu (pictured) has raised regarding NSSF's human resource management.
In auditing the fund's accounts for the financial year to June 2020, Ms Gathungu pointed out that a huge chunk of employees in senior positions is in an acting capacity, some of them for lengthy periods, which may have affected the organisation's leadership…The Standard
Kenya seals deal for cheaper Saudi fuel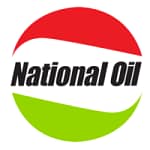 State-owned National Oil Corporation of Kenya will from August start shipping fuel from Saudi Arabia at lower prices than the global rates in the latest push by the government to lower pump prices.
This is through a government-to-government deal that will see the State-owned Saudi Aramco supply Nock with refined fuel at 'exclusively' lower prices than the global costs of crude.
Nock will, under the deal, import 30 percent of the country's monthly petroleum requirements from August in what is likely to help pull down pump prices and ease the burden on consumers. Nock says a Memorandum of Understanding has already been signed…BusinessDaily
Traders face Sh1 million new ETRs fine after July 1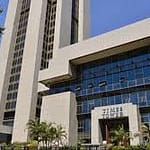 Kenyan manufacturers and traders risk a Sh1 million fine or a jail term of three years if they fail to install upgraded electronic tax registers (ETRs) at their premises in the next one month, which will grant the taxman real-time access to invoices.
KRA will require businesses to buy and deploy the new Internet-enabled ETRs that track invoicing at every turn of a transaction to assess the tax dues promptly by July 31.
"If a VAT registered taxpayer does not comply within the specified period then we invoke section 53 of the VAT Act which says that you will either be fined Sh1 million or three years imprisonment or both if you don't comply within the specified timeline," said Hakamba Wangwe the chief manager in charge of Tax Invoice Management System (TIMS) operations ahead of the deadline….BusinessDaily