FINANCE EA DAILY BUSINESS NEW SUMMARY
Wealthy aircraft, car owners get relief in KRA seizure plan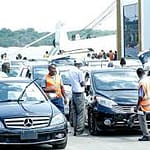 Lawmakers have opened a window for businesses and wealthy individuals to avoid prompt disposal of property such as ships, planes, and cars for tax evasion. The Finance and Planning Committee of the National Assembly has recommended further changes to the Finance Bill 2022, forestalling sell of frozen assets within two months to recover unpaid taxes.
The amendment, if approved by the House, will allow wealthy tax cheats to enter into a payment plan with the Kenya Revenue Authority (KRA), giving them more time to settle the arrears.
The changes have been made under the proposed repeal of Section 40 of the Tax Procedures Act which will hand KRA Commissioner for Domestic Taxes powers to freeze and seize ships, aircraft and cars by issuing directives to respective registrars…BusinessDaily
Ministry wants interest on pending bills capped
The Health Ministry, which is currently facing a bill of Sh41.6 billion in pending legal claims, wants Parliament to enact a law to cap interest and penalties payable on pending payments. The ministry wants MPs to amend various laws to provide for a statutory cap on interest rates to between four to eight percent as the maximum rate that the State can pay on judgments and accrued claims.
Health Principal Secretary Susan Mochache said the cap would avoid unfair economic burden on the taxpayer through judicial awards.
Currently, courts slap State agencies with huge awards, with interest computed at commercial rates….BusinessDaily
Oigara's legacy at KCB in numbers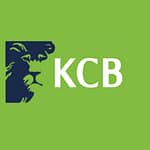 On Wednesday, Mr Joshua Oigara handed over the reins at the Kenya Commercial Bank Group, marking an end to a near 10-year tenure that has transformed the bank into East Africa's leading retail, SME and corporate bank. The real test of a CEO and business leader's performance is the results they produce over their entire tenure. And, the metrics for evaluation must be based on objective data.
In Mr Oigara's case, his performance at KCB is clear to see in such metrics such as growth in customer deposits, number of loan accounts, trends on non-performing loans, and expansion of the branch network. One can also look at digital banking metrics, including the growth of the KCB-M-Pesa brand.
Alternatively, one can choose to judge by looking at profit and loss performance and balance sheet metrics.
Also, KCB's performance on stock market (growth in a total shareholder return- including dividends reinvested, change in market capitalisation and so on) in the years since his 2013 appointment provides a good basis for performance evaluation.
Let's go through the data and numbers….BusinessDaily
Banks eyeing Ethiopian market to partner with local lenders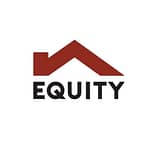 Foreign banks seeking to enter Ethiopia could be required to have a local partner to set up business in the country whose unbanked population stands at 75 percent. This is according to the new proposed rules being crafted by Addis Ababa.
This means Kenyan banks which have had their sights on the Ethiopian market for years may be required to make acquisitions or form joint ventures with local partners in order to operate in the country…The EastAfrican
Private sector calls for tax uniformity across EAC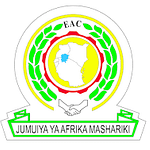 The private sector in the East African Community has proposed harmonisation of several taxes including value added tax, income tax and excise duty in the 2022/2023 budget, arguing this will ease the cost of doing business in the region.
"Tax harmonisation is extremely important for all of use as East Africans. Tax matters impact businesses and most importantly impact our people," said Simon Kaheru, the East African Business Council (EABC) chairperson, Uganda chapter.
"What matters for us is to see a pro-people budget in all of East Africa in the 2022/23 financial year."
Kenya has already unveiled its budget due to the upcoming elections in August. But Tanzania, Rwanda and Uganda will unveil theirs in June. Burundi is yet to align their budget same as South Sudan and latest entrant DR Congo.
However, the budgets will all be effective starting July 1. ….The EastAfrican
Co-operative Bank profit hits Sh5.8 billion on revenue growth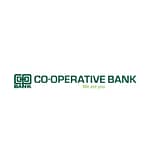 The Co-operative Bank of Kenya has reported a net profit of Sh5.8 billion in the first three months of 2022, buoyed by non-interest income and cost management.
This was a growth of 65.7 per cent from a profit after tax of Sh3.5 billion in the first quarter of 2021. It means that shareholders of the listed lender get Sh24 return for every Sh100 that they have invested into the company.
Besides growing its income, the lender's profitability also grew after it managed its operating costs, freeing up Sh760 million that had been set aside as insurance against possible loan defaults. Co-op Bank, Kenya's third largest lender by asset size, picked up from where it left off at the end of 2021 with its revenues growing by 17 per cent to Sh16.8 billion in the first quarter….The Standard