FINANCE EA DAILY BUSINESS NEW SUMMARY
Kenya among 7 countries picked to pilot free continental trade.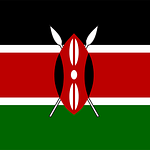 Kenya is among seven countries selected to pilot the continental free trade area that seeks to unlock the movement of goods and services in Africa.
The country has been picked among six other nations to start trading under the African Continental Free Trade Area (AfCFTA) framework that will see these States conduct business without being subjected to tariff barriers. Also picked to champion the trial phase is Tanzania, Tunisia, Cameroon, Egypt, Mauritius, and Ghana…BusinessDaily
Hard times push more Kenyans to default on loans.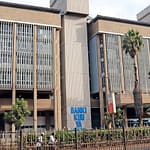 Loan defaults increased for the fifth consecutive month to hit a record Sh483 billion in May amid a stressed economy that has made it harder for individuals and businesses to service their loans.
Data from the Central Bank of Kenya (CBK) shows non-performing loans (NPLs) have been on the rise since December last year when they fell to Sh426 billion down from Sh436 billion in November to mark a second consecutive monthly drop in loan defaults…
Daily Nation
Kenya's debt pile to China rises by fastest pace in May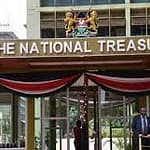 Kenya's debt stock to China increased by Sh10.8 billion in May, the fastest month-on-month growth since January on the back of increased clearance of principal sums after the grace period lapsed. Data from the National Treasury shows the loans increased to Sh796.5 billion in May from Sh785.6 billion in April.
The jump between May and April is equivalent to more than half of the overall Sh18.88billion increase in Kenya's debt stock to China over the five months to May…Daily Nation
East Africa stock markets feel pinch as foreign investors exit.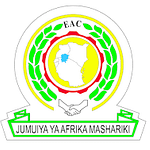 East Africa's growing competition for foreign capital inflows has opened up regional stock markets to more international investors risking their day-to-day operations. The growth and performance of regional bourses is at the mercy of foreign investors who dictate daily trading activities, but are more sensitive to domestic and global shocks.The EastAfrican
CBK shrugs off inflation jitters to maintain key lending rate.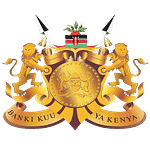 The Central Bank of Kenya (CBK) on Wednesday retained the base lending rate at 7.50 percent shrugging off mounting jitters over the economic fallout from the Russia-Ukraine war and the upcoming August 9 General Election.
This has spared consumers any increases in the cost of loans after the bank regulator sent its signal to banks to hold interest rates steady. The Monetary Policy Committee (MPC) held the benchmark rate saying the current monetary policy stance had protected the shilling and reduced the threat of money-driven inflation….BusinessDaily
Dealers run out of KRA tax registers ahead of deadline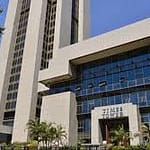 Kenya has run out of the new Internet-enabled electronic tax registers (ETRs) that relay real-time data on daily sales to the Kenya Revenue Authority (KRA), a hitch that could ground operations of some traders in five days.
The Business Daily has learnt that more than half of the licensed dealers of the new tax registers have run out of the machines and are awaiting new shipments ahead of the July 31 deadline. Kenyan manufacturers and traders are racing to upgrade their ETRs at their premises ahead of the deadline to avoid paying a Sh1 million fine or a jail term of three years…BusinessDaily