FINANCE EA DAILY BUSINESS NEW SUMMARY
'Fuliza republic': Kenyans borrow Sh1.6b daily amid economic woes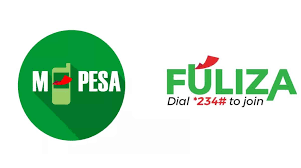 Borrowings from Safaricom's Fuliza hit Sh578 billion last year as ease of use and economic hardships pushed new users to the overdraft service. Latest disclosures by NBCA Group and KCB Group—the two banks that underwrite Fuliza overdrafts—show that the service has deepened its share in digital loans as customers get increased borrowing limits. The overdrafts, utilised between January and December last year, translate to Sh1.58 billion daily borrowing, pointing to the increasing use of the service that was rolled out in 2019…Standardmedia
Low smartphone penetration hits CBK's digital shilling plan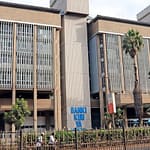 The Central Bank of Kenya (CBK) has warned that lack of access to smartphones by more than half of mobile users in the country will hamper the rollout of its proposed digital currency that requires access to the Internet. CBK Governor Patrick Njoroge said in an interview that the smartphone hitch might force the bank to delay the rollout of the central bank digital currency (CBDC) — a virtual version of the shilling which will exchange on a one-to-one basis with physical cash.
Official data show that 33 million or 56 percent of the 59 million cellphone devices are feature phones, making it difficult for half of subscribers to transact using CBDC. Safaricom in partnership with Google made a sales offer of one million affordable digital sets, with customers paying as little as Sh20 a day over nine months, aiming to switch about four million 2G and 3G phones to 4G…Business Daily
Speaker halts Sh3.3trn budget on revenue-sharing Bill delay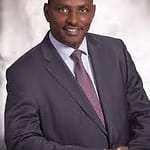 Treasury Cabinet secretary Ukur Yatani will not read the Sh3.31 trillion budget for the financial year starting July on April 7 unless Parliament approves a Bill that shares revenue between counties and the national government. Speaker Justin Muturi told Parliament that unless the Division of Revenue Bill, 2022 is passed, "it will be unconstitutional for Mr Yatani to deliver the budget highlights".
The Bill spells out how revenue raised nationally will be shared between the national and county governments. The High Court in 2020 ruled that the Division of Revenue Bill must be approved by Parliament before the tabling of Budget Estimates and reading of budget speech…Business Daily
Shelter Afrique to finance only cheap affordable housing projects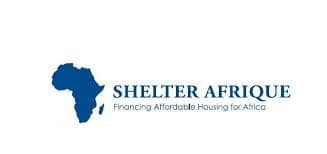 Pan- African mortgage lender Shelter Afrique has developed a 'Housing Affordability Calculator' to vet proposals by developers pitching for financing of affordable housing.
The calculator requires the user to input four data points including household's monthly income, distance from the city centre, country of residence, and the local currency or US Dollar to gauge affordability. The calculator then applies background data and assumptions based on the prevailing mortgage terms in individual countries, percentage of monthly household income spent on transport based on distance of house from city centre, and percentage of monthly household income spent on transport and housing for each income band…Business Daily
Kakuzi suspension from European market cuts profit by half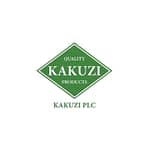 Agriculture firm Kakuzi's profits plunged by nearly 50 per cent last year, as the company's sales in the European market fell drastically in the wake of the suspension of its products by major buyers over claims of human rights violations.
In the financial statements released Tuesday, Kakuzi reported that its profits for 2021 reduced by 48.6 per cent to Sh319.7 million, from Sh622 million in 2020.
The company last year sold products worth Sh3.29 billion globally, down from Sh3.6 billion in 2020. This marked an 8.6 per cent reduction in total sales, even as sales to external customers alone suffered a bigger fall of 9 per cent…NATION MEDIA
How Equity Bank made record Sh40 billion profit despite pandemic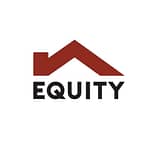 Higher yields from interest paid by borrowers and an improved business environment saw Equity Group post a record Sh40.1 billion in profit after tax last year. The performance for the year to December 2021 had the lender nearly double its Sh20.1 billion earnings in the previous year.
Equity significantly cut the amount it set aside to cover for potential loan defaults from customers hit by the Covid-19 pandemic, commonly referred to as loan loss provisions…NATION MEDIA