FINANCE EA DAILY BUSINESS NEW SUMMARY
KRA tech error gifts firm Sh500m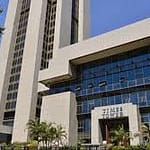 A rice importer has gotten away with Sh500 million unpaid tax after the Kenya Revenue Authority failed to calibrate their systems to distinguish countries of origin.
Export Trading Company ltd paid a preferential tax rate of 35 per cent on imported rice instead of 75 per cent due to a technical error by the taxman, by failing to distinguish imports from Pakistan, which enjoyed the lower rate compared to other countries.
The Supreme Court dismissed KRA's bid to claim the back taxes faulting the taxman for failing to calibrate the Simba system, in its automated tax collection and import clearance system, to differentiate between countries of origin…BusinessDaily
NSE is Africa's third worst performing stock market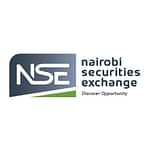 The Nairobi bourse is the third worst-performing major stock market in Africa since January, hit by foreign investor capital flight and ease of repatriation of equity sales compared to other capitals in the continent.
The Nairobi Securities Exchange (NSE) was ranked eighth among the 10 top stock markets in the continent with a return of negative 30 percent in dollar terms since the year started, wiping out Sh789 billion of investor wealth
Ghana and Egypt tied as the worst-performing markets with returns of negative 32 percent in ranking that put the Nigeria Stock Exchange as the top performer on 21 percent returns, market analysis done by investment bank EFG Hermes shows…BusinessDaily
Frenchman shuts startup Kune after failing to raise Sh30m for operations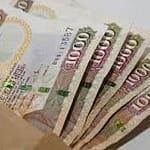 Kune, a Kenyan food start-up founded by Frenchman Robin Reecht in 2020, has closed its doors after failing to raise Sh30 million from a French investor for operations amid rising costs.
Mr Robin Reecht, who is also the firm's CEO, announced Wednesday that inflation, which has seen the costs of food rise, has made their operation untenable.
The firm has also failed to raise money to finance operations, suggesting that investors mostly from the developed world are pulling back investments due to fears of recession and interest rate hikes…BusinessDaily
Banks warn of more expensive loans as inflation climbs sharply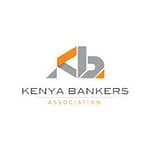 Individuals and companies should brace for costlier loans as expectations from commercial banks grow over further rate hikes by the Central Bank of Kenya (CBK) in the next few months.
The regulator's Monetary Policy Committee increased the Central Bank Rate (CBR) to 7.5 per cent at the end of May to tame inflation, which hit 6.47 per cent in April…The Standard
Forex reserves at month's low amid dollar shortage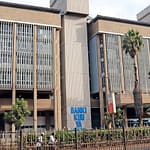 Foreign exchange (forex) reserves dropped to $8.11 billion (Sh952.6 billion) on June 16, this year as the country paid some of its debts amid a dollar shortage crisis.
This was a drop of $96 million (Sh11.3 billion) and the lowest since March 31, this year according to data from the Central Bank of Kenya (CBK). On June 9, this year, the forex reserves stood at $8,210 million (Sh963.8 billion)…The Standard
We won't reopen Keroche, says KRA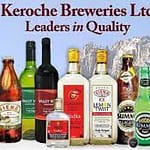 The Kenya Revenue Authority (KRA) has vowed not to reopen Keroche Breweries, accusing the brewer of disregarding a deal to stagger payment of a disputed Sh22.79 billion tax bill and failing to pay duty after the taxman lifted the blockade on the plant in March.
The tough stance against the troubled Naivasha-based-brewer has dimmed an appeal from the firm for a six-month moratorium before beginning to make monthly repayments as per the agreement signed three months ago.
Deputy President William Ruto and his top rival and opposition veteran Raila Odinga in a rare common stand petitioned KRA to reopen the brewer, which the taxman shut on May 15..BusinessDaily