FINANCE EA DAILY BUSINESS NEW SUMMARY
Treasury prepares to slash M-Pesa charges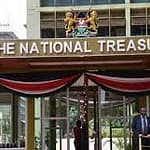 The Treasury is working on a proposal to cut M-Pesa transfer charges in a move that looks set to hurt Safaricom's  revenues from a service that makes more money than voice. Treasury Cabinet Secretary Ukur Yatani told the Senate that there was need to make M-Pesa cheaper at a time when the mobile money platform has become deeply entrenched in Kenyans' business and daily lives.
The push to review the charges will add to the battles that Safaricom is facing over its dominance, including the move to cut calling rates and calls to have it broken up and forced to run M-Pesa as a separate business from the telecoms service…Business Daily
Equity to pay out record Sh11.3bn dividend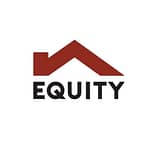 Equity Group  is set to pay shareholders a record dividend of Sh11.3 billion or Sh3 per share for the year ended December when its net profit nearly doubled to Sh39.1 billion. The lender has reinstated dividend after freezing payouts in 2019 and 2020 to conserve cash in the wake of the Covid-19 pandemic.
Equity's last dividend before the coronavirus crisis was for 2018 when it made a cash distribution of Sh2 per share or a total of Sh7.5 billion. The country's biggest bank had proposed a higher payout of Sh7.4 billion or Sh2.5 per share for the year ended December 2019 but revoked the plan as the pandemic unfolded…Business Daily
Tightrope that is profit, environment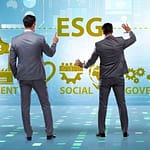 Charles Darwin famously said "It is not the strongest of species that survive, nor the most intelligent that survives. It is the one that is most adaptable to change." With the global economy on a tailspin from one crisis to another, the world has had no choice but to continually adapt to changing times.
The dialogue during the heights of Covid was around job security, loss of revenues, food shortages, heightened cost of living, hygiene and the rising cost of medical care.
Now the current global crisis adds on to the troubles of the world economies. The inflationary machine has already switched into higher gear across Africa…Nation
Ethiopia moves to allow entry of Kenyan banks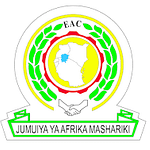 Ethiopia has constituted a committee to liberalise the banking sector, taking a major step in opening the door for Kenyan lenders such as KCB Group to set up operations in the populous nation.
The committee has already started work to amend Ethiopia's half-a-century old financial code, local reports said meaning the long-awaited easing of restrictions on foreign banks making investments in Ethiopia has inched closer…The EastAfrican
Kenya's central bank warns of risks in cryptos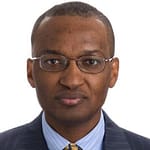 The Central Bank of Kenya (CBK) says it still does not support cryptocurrency transactions due to the risks involved even as such dealings increase. According to CBK governor, Patrick Njoroge, Kenyans should avoid to peer-to-peer (P2P) cryptocurrency transaction since it is not regulated.
"There are people who are excited about cryptocurrencies because they see it as a sort of investment that they can win big because prices are going up quickly, so they believe they would see a huge return for their investment…The EastAfrican
Shilling slides to new low as dollar demand outstrips supply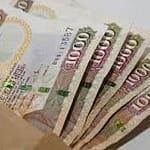 The Kenya shilling hit a new low on Tuesday as high dollar importer demand outstripped low inflows mainly from diaspora remittances and tourism earnings. The local currency is also exposed to the high oil prices and global reopening of economies which has increased demand for the dollar.
The Central Bank of Kenya quoted the shilling at 114.45 to a unit of the US currency, having weakened from 114.39 on Monday, with analysts predicting a further dip…The Star