FINANCE EA DAILY BUSINESS NEW SUMMARY
Why investors in Africa should tap global depositary receipts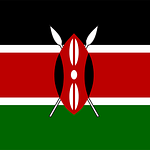 On April 16, the Russian government passed a law preventing ordinary shares underlying the global depositary receipt (GDRs) from having voting rights and receiving dividends. Assailed by Western sanctions, Moscow took the drastic step to de-list Russian receipts from foreign exchanges to convert them into local Russian securities in a bid to reduce foreigners' control over these companies.
Under this unfortunate scenario, GDRs can be cancelled by the investor who typically gets cash from the sale of the underlying shares, although they have the right to take custody of the shares instead.
Notable Russian names including Gazprom, Rosneft and Lukoil, issued by BNY Mellon, Deutsche Bank, Citigroup and JP Morgan, trading on US and European markets stand to be affected by the delisting law….BusinessDaily
KQ intends to buy 40 flying taxis from Brazil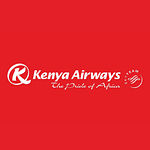 Kenya Airways(KQ) has signed a deal that will see it buy 40 flying taxis from two Brazilian firms as part of the airline's diversification through its new subsidiary Fahari Aviation.
The carrier said on Tuesday it had signed a letter of intent (LOI) with EVE UAM, LLC, a subsidiary of Eve Holding, Inc. ("Eve") and a carve-out of Embraer S.A. ("Embraer") which includes joint studies through a working group to develop and scale the Urban Air Mobility (UAM) market.
The LOI also covers a business model for cargo drone operations in Kenya and the national carrier expects to start deliveries by 2026…BusinessDaily
Watchdog probes steel companies over price-fixing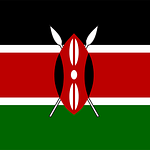 The competition watchdog has launched a probe into the country's top steel manufacturers over allegations of price-fixing blamed for the elevated costs in the construction industry.
Competition Authority of Kenya (CAK) said they received information there were informal pricing arrangements in the sector and launched countrywide raids on the premises of top steel manufacturers to secure evidence.
The authority declined to name the steel manufacturer under probe but said they had raided ten companies….BusinessDaily
Treasury employee in Sh37m probe wired cash to T-Bills, fixed deposit
A Treasury official in the Sh37 million corruption probe by the Ethics and Anti-Corruption Commission (EACC) used part of the money to purchase Treasury Bills and transferred some to savings accounts. 
The High Court on Tuesday blocked Ms Tracy Njoki Kinge from accessing Sh18 million in two bank accounts held at Cooperative and I&M banks pending the determination of a case filed by the anti-corruption body.
The EACC says in court documents that Ms Kinge, who has been working at the Treasury as a Finance officer II since 2020, received Sh36 million from National Treasury to her accounts held at Co-op Bank and I&M….BusinessDaily
Tough options for next regime as Senate okays Sh10tr debt ceiling
The Senate's decision to raise the debt ceiling from Sh9 trillion to Sh10 trillion now puts President Uhuru Kenyatta in a tight spot as to how the Jubilee government will repay the borrowed cash.
Last evening, the senators unanimously voted to raise the debt ceiling giving the National Treasury room to borrow up to Sh1.4 trillion in the next two years.
President Kenyatta is expected to ascent to the Bill anytime from today….The Standard
Over 400 Keroche Breweries staff risk being layed off, Tabitha Karanja says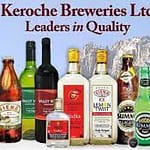 Keroche Breweries CEO Tabitha Karanja says the brewer risks laying off over 400 workers if it remains closed. This comes about a week after the Kenya Revenue Authority (KRA) shut down its Naivasha-based factory again.
The tax collector accused the company of defaulting on an earlier agreed plan to repay tax arrears totalling Sh300 million…The Standard