FINANCE EA DAILY BUSINESS NEW SUMMARY
Kenya Power pays US firm Ormat Sh2.6 billion to allay default fears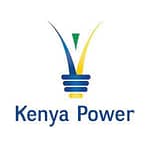 Kenya Power has cleared a Sh2.6 billion power purchase bill owed to US energy firm Ormat Technologies, allaying fears of a default that would have seen the American firm bill the Treasury.
The money was part of a total pending bill of Sh2.92 billion owed to the Naivasha-based geothermal power producer that was due to be paid by the end of December. Kenya Power is now left owing Sh296.4 million…Business Daily
Co-op Bank leads in funds set aside for absorbing defaults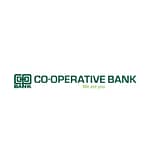 Co-op Bank  reduced its loan loss provision by the smallest margin among the big banks in the year ended December, slowing down its profit growth and leaving it with higher buffers for absorbing defaults.
Stockbroker AIB-AXYS says the lender has been the most conservative among the institutions that have released their results. Lower provisioning, a signal of increased economic optimism, has the effect of boosting earnings. Increased provisioning has the opposite effect as it raises operating expenses…Business Daily
EA economies bank on digital tax to shore up budget funding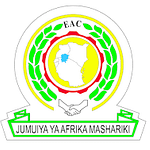 East African countries are racing towards taxing digital services revenues in a desperate move to boost revenue collections, narrow fiscal deficits and tame excessive borrowing.
Rwanda has announced plans to start taxing digital services such as Netflix and Amazon as the country looks to expand its tax base, but there are fears the decision could scare off investors from the budding digital services market…The EastAfrican
KCB Group courts DRC bank in expansion plan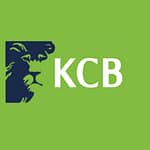 KCB Group is pursuing an undisclosed bank in Democratic Republic of Congo to set a foothold on the Central African country. The deal, the bank said, will push the regional lender's assets towards the Ksh1.5 trillion ($13.15 billion) mark in the next financial year….The EastAfrican
Kenya falls back on repaying Sh18bn Southern Bypass loan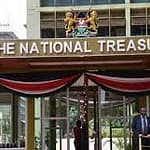 Kenya has fallen further back on the repayment of the Sh18 billion Southern Bypass loan, underlying the growing struggle to keep up with a mountain of debt owed to Chinese firms building mega projects in the country.
Auditor General Nancy Gathungu says Kenya now owes China Exim Bank Sh3.6 billion in delayed payments for the year to June 2021. This is an increase of Sh726 million from Sh2.9 billion that was outstanding in 2020.Ms Gathungu now warns that the taxpayer will be saddled with more interests and penalties if the country does not regularise the repayments…Business Daily
Toyota dealer to invest Sh572m in new facilities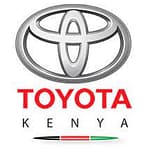 Toyota dealer CFAO Motors Kenya Limited plans to invest $5 million (Sh572 million) in setting up a new showroom in Kisumu and a body shop in Nairobi. The company says the works on the Kisumu branch, which will feature a new showroom, parts and service centre, will start on April 1. The construction is expected to be completed in one year.
The facility that will be located next to Mega City Mall along the busy Nairobi-Kisumu highway road will sit on a four-acre piece of land. The facility, which is expected to employ 70 workers directly, will serve the company's customers in western Kenya including surrounding areas of Muhoroni, Siaya, Maseno as well as Kakamega…Business Daily