FINANCE EA DAILY BUSINESS NEW SUMMARY
EAC, Equity Bank sign deal on SME financing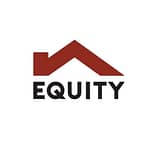 Regional lender Equity on Thursday signed a memorandum of understanding with the East African Community (EAC) to help fast-track its Africa resilience and recovery plan that largely targets small and medium enterprises. The deal was signed in Arusha by Equity CEO James Mwangi and EAC Secretary-General Peter Mathuki on the sidelines of the EAC Ordinary Heads of State Summit.
The MoU is a vehicle for financial support and development financing using the EAC infrastructure of the Common Market and targeting farmers, manufacturers, energy and social services providers and to stimulate intra-continental trade, said Mr Mwangi….The EastAfrican
Inside Safaricom top executive shake-up.
More than half of Safaricom's executives have quit the telco over the past two years, allowing CEO Peter Ndegwa who replaced Bob Collymore in April 2020 to build his own team. Eight executives occupying the 11 C-suite seats at Safaricom have left during the period under review for roles outside the firm or at British Vodafone and South Africa's Vodacom—which have a combined 40 percent stake in the Kenyan company.
This has allowed the firm to tap new skills in Kenya's evolving telecoms market and shape the management in line with Mr Ndegwa's strategy that seeks to maintain Safaricom's profit trajectory….BusinessDaily
Kenya Airways, South Africa carrier sign codeshare deal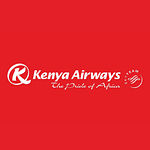 South African Airways (SAA) has inked a codeshare agreement with Kenya Airways (KQ) on flights to and from their home countries in a bid to increase their reach. The deal, which became effective immediately, will see each airline sell, under its own code, flights operated by each other while travellers will combine flight segments and baggage on a single ticket.
The pact will also give passengers travelling out of South Africa more options to travel to African destinations, including Nairobi, Dar es Salaam, Entebbe, Mombasa and Kisumu…The EastAfrican
Stanchart stares at Sh30 billion payout in dispute with pensioners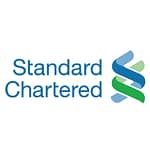 Standard Chartered Bank could fork out as much as Sh30 billion as a final settlement in a protracted legal dispute with its 629 pensioners. The lender, alongside its pension fund trustees and staff benefits scheme, has moved to court seeking to suspend a tribunal's verdict that exposes it to the huge settlement to its former employees, some of whom retired way back in 1975.
The retired employees first moved to court in 2018, demanding Sh14.9 billion arising from the conversion of their pension funds…The Standard
Where Kenya's super-rich are migrating to for investments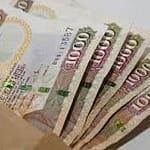 Wealthy Kenyans are seeking second homes in St Kitts and Nevis, a two-island county in North America. Reason? Its education system is better, it is affordable to get citizenship because the investment requirement is fairer than in other countries and it is crypto-friendly hence attractive to technology investors and entrepreneurs.
St Kitts and Nevis is home to some of the top most sought-after medical institutions and enrolment in high school is 91 percent, meaning that if a Kenyan passes security checks, invests a minimum of Sh23.6 million to Sh35.4 million ($200,000 to $300,000) in real estate, they can pass their citizenship to their children who would benefit from upper-class education and healthcare…BusinessDaily
Retailers demand Sh175 million to lower maize flour prices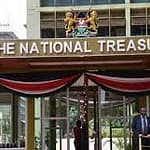 Retailers now want the state to reimburse them Sh175million that they paid millers for maize flour supplies before they can cut the price of the staple commodity to Sh100 under a Treasury-backed subsidy.
Retail Traders Association of Kenya (Retrack) chief executive Wambui Mbarire said they need the money to cater for the high cost they incurred to stock maize flour at higher prices before the subsidy. Ms Mbarire said retailers are still holding maize flour stock of 750 tonnes that were purchased at the high market prices and as such, lowering their prices before the reimbursement is done will be untenable…BusinessDaily