FINANCE EA DAILY BUSINESS NEW SUMMARY
Paint firms lose bid to block new taxes on raw materials.
The High Court has dismissed a petition by manufacturers to quash new taxes imposed by the government on raw materials used in the production of paints. Justice James Makau ruled that levying of tax cannot be said to be a breach of the right to property as argued by the manufacturers.
The petitioners included Basco Products (K) Limited, Crown Paints (K) Limited, Nasib Industrial Products Limited, Maroo Polymers Limited, Galaxy Paints and Coatings Limited, and Super Manufacturers Limited….Business Daily
Costly imports as shilling hits new all-time low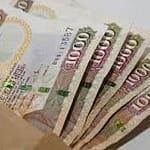 The Kenyan shilling is under fresh pressure against the dollar after it hit a new record low on Monday, setting up the country for more expensive imports and debt servicing distress. Central Bank of Kenya (CBK) data shows the Kenya shilling hit a record low to exchange at an average of 113.94 on Monday. Bloomberg quoted the shilling trading at 114 against the dollar at some point in the day.A spot check by Business Daily, also revealed a weakening of the shilling amid escalating sanctions between Russia and the US that promise to cause a further rise in the cost of goods in the country…Business Daily
Opulence as Kenyans import 325 helicopters ahead of August polls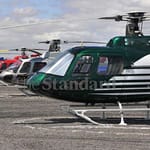 Kenya imported 325 helicopters from South Africa in 2020 as the country prepares for the elections on August 9, according to data from the South African tax authority. The choppers, valued at Sh3.6 billion (using the current exchange rate), were brought into the country at a time when more Kenyans had been rendered jobless by the adverse effects of the Covid-19 pandemic….Standardmedia
Risk concerns over State domestic borrowing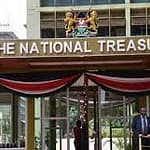 Kenya's debt crisis could destabilise financial institutions if the government does not put in place checks and balances to manage borrowing. The Senate Committee on Finance and Budget warns in a new report this is on the back of increased domestic borrowing as the country struggles with an uneven debt servicing ratio against collected revenues. The report released last week says domestic debt currently stands at Sh3.7 trillion, accounting for 48 per cent of the total debt….Standardmedia
Fintechs target Kenya's microfinance banking sector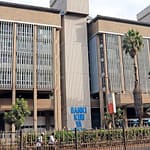 Fintech companies are now eyeing a pie in Kenya's microfinance banking sector in strategy to expand their market.
Global digital lender Branch International on Tuesday announced its acquisition of 84.89 per cent shareholding of Kenya's Century Microfinance Bank Limited as it rolls out plans to become pan-African digital bank….The Star
Relief for Kenya Power staff as High Court halts lifestyle audit