FINANCE EA DAILY BUSINESS NEW SUMMARY
CBK gives mobile lenders until September to apply for new licences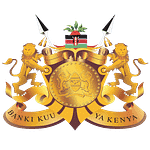 Digital lenders have up to six months to acquire new licenses from the Central Bank of Kenya (CBK) before they are allowed to operate in the country in compliance with the new regulations that have been formulated.
CBK governor Patrick Njoroge said on Tuesday the new regulations under a new law are expected to be gazetted this month as the noose tightens on the previously unregulated digital lenders..Business Daily
Co-op Bank net profit jumps 52pc to Sh16.5 billion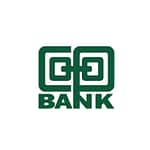 Cooperative Bank's net profits for the year ended December 2021 jumped 52 percent to Sh16.5 billion on improved lending and acquisition of Kingdom Bank. Co-op profits rose from Sh10.8 billion last year supported by a 12 percent jump in operating income from loans, fees, and subsidiaries including Kingdom Bank.
Net interest income grew 13percentt to Sh41 billion while non-funded income grew 11 percent to Sh19 billion. The lender which bought Jamii Bora Bank and renamed it Kingdom says the new subsidiary gross profits have crossed half a billion…Business Daily
SMEs receive Sh2bn funding under State-backed credit guarantee scheme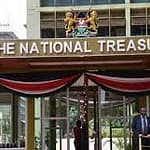 More than Sh2 billion has been issued to micro, small and medium-sized enterprises (MSMEs) under the state-backed credit guarantee scheme.
National Treasury says by December 2021, a total of 1,291 small businesses had taken loans amounting to Sh2.1 billion since the scheme was launched a year ago. The credit guarantee scheme encourages banks to disburse credit to borrowers they would otherwise turn away, confident that they will be compensated in case of defaults.
"There was a steady growth in beneficiaries through the year, with 338 facilities issued in December 2021 as compared to two facilities a year earlier," Treasury Cabinet Secretary Ukur Yatani said in a statement….Business Daily
KCB triples dividend after profit jump, targets DRC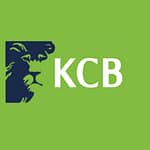 Listed lender KCB has tripled its dividend payout to Sh9.64 billion for the year ended December 2021, while retaining Sh24.5 billion to finance new acquisitions and grow its business in Rwanda and Kenya. The bank reported a 74 percent jump to Sh34.09 billion in net earnings for the year, driven by lower provisions for bad debts and higher income from loans.
KCB declared a final dividend of Sh2 per share, or Sh6.43 billion, bringing the total shareholder payout to Sh3 a piece or a cumulative Sh9.64 billion. The lender had paid an interim dividend of Sh1 in January…Business Daily
Unease as KRA sets up tax office in Eastleigh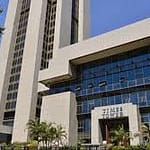 The Kenya Revenue Authority (KRA) is set to open an office in Eastleigh, one of Nairobi's largest business hubs, as it intensifies its push for tax compliance.
The taxman is already scouting for an appropriate building to host its operations in the suburb that is popular with traders in household items including clothing and textiles, electronics and electrical appliances, footwear as well as foodstuffs.
A document seen by the Daily Nation shows that KRA will lease office space for six years as it seeks to maximise revenue collection in the hub…Nation
Here's what will determine your financial state when you retire
Last week, I mentioned that your passive income should have hit up to 80 per cent of your active income salary by the time you are in your early forties. This is indeed a hard nut to crack for most people because financial planning has not been entrenched as a natural way of life in many families, and has not become an "inheritable" tradition, especially in low and middle-income families in Africa, unlike in Europe and parts of Asia.
For example, the typical tourist families who visit our country's game parks and coastline are not high earners. They are ordinary people with ordinary incomes in their home countries, but save for a holiday for a year or years. These cultures encourage life and financial planning…Nation