FINANCE EA DAILY BUSINESS NEW SUMMARY
Banks abandon CBK's SME mobile loans deal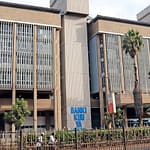 Four lenders selected by the Central Bank of Kenya to give low-cost mobile loans to small businesses under a program dubbed 'Stawi' have abandoned the deal. The Business Daily can reveal the platform has not issued a single loan for over a year after KCB Bank , Co-operative Bank , Diamond Trust Bank pulled out, leaving only NCBA on the program.
The lenders have cited difficulties recovering the loans for their decision, with the small and medium enterprises (SMEs) defaulting on the unsecured mobile-based loans. KCB Bank CEO Joshua Oigara said the bank was issuing similar loans under the State-backed credit guarantee scheme…Business Daily
Safaricom takes 99.9pc of mobile money market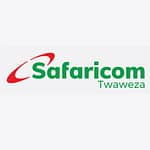 Safaricom  has grown its control of the mobile money market to 99.9 percent amid efforts by regulators to open its M-Pesa platform to interface with those from rival Airtel Kenya and Telkom Kenya in a bid to enhance competition in the sector.
Data from the Central Bank of Kenya (CBK) shows that M-Pesa has grown its share of the value of mobile money transactions in the last three years to hit Sh2.206 trillion (99.9 percent) out of the total of Sh2.208 trillion worth of transactions in 2021…Business Daily
State unveils plan for control of gas prices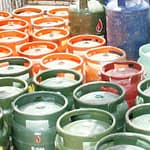 The State will import 30 percent of cooking gas through the National Oil Corporation of Kenya in a move aimed at controlling the price of the commodity that has hit an all-time high. The National Oil's quota is aimed at forcing cash-hungry private importers to lower the cost of liquefied petroleum gas (LPG) and ultimately retail prices.
This follows the review of regulations that reserve 30 percent of cooking gas imports to the State corporation and carry out its role of influencing market prices…Business Daily
KCB triples dividend after profit jump, targets DRC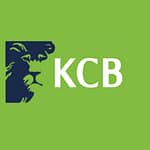 Listed lender KCB has tripled its dividend payout to Sh9.64 billion for the year ended December 2021, while retaining Sh24.5 billion to finance new acquisitions and grow its business in Rwanda and Kenya. The bank reported a 74 percent jump to Sh34.09 billion in net earnings for the year, driven by lower provisions for bad debts and higher income from loans.
KCB declared a final dividend of Sh2 per share, or Sh6.43 billion, bringing the total shareholder payout to Sh3 a piece or a cumulative Sh9.64 billion. The lender had paid an interim dividend of Sh1 in January…Business Daily
Barriers to region's air travel growth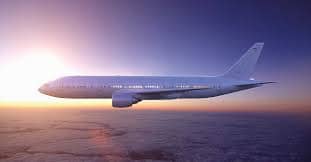 Unless leaders in the region review policies and fees, air travel in East Africa will remain expensive, cumbersome, uncompetitive and punitive to both operators and passengers, stagnating the aviation sector.
These were the sentiments of the private sector in East Africa led by the umbrella organisation, East African Business Council (EABC), and presented at the EABC Private Sector Pre-Heads of State Summit Engagement held in conjunction with the German development agency, GIZ, in Nairobi this past week…The EastAfrican
Kenya readies expanded Mombasa port for operations
Kenya Ports Authority is preparing to handle more cargo at the Mombasa port after the completion of a second container terminal (CT2) that can accommodate at least 450 twenty-foot-containers at a time.The CT2, which is part of the Mombasa port development programme, is designed to accommodate larger vessels.
According to KPA, the terminal will give the port a competitive edge over neighbouring ports, mainly in Dar es Salaam and Djibouti…The EastAfrican