FINANCE EA DAILY BUSINESS NEW SUMMARY
How counties will share the equalisation billions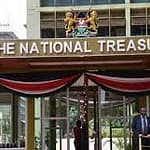 Turkana tops the list of 34 counties that are set to share Sh6.8 billion meant to uplift the level of services in marginalised areas.  Turkana County has been allocated the lion's share of the Equalisation Fund amounting to Sh788.7 million in the financial year starting July 1.
Its neighbouring county, West Pokot comes in second with an allocation of Sh704.3 million, Narok (Sh531.9 million), Mandera (Sh519.4 million) while Samburu closes the list of top five beneficiaries with Sh447 million.
On the other hand, the Murang'a will receive the least allocation of Sh3.9 million followed by Nakuru (Sh4.4 million), Trans Nzoia (Sh5.2 million), Machakos (Sh8.9 million) and Taita Taveta (Sh9.2 million). Twelve counties, Nairobi, Kiambu, Mombasa, Kakamega, Embu, Kirinyaga, Kisii, Makueni, Nyeri, Nyandarua, Vihiga, Nyamira and Uasin Gishu missed out on Equlisation Fund billions…BusinessDaily
KRA takes Sh62 in tax for every litre of petrol sold
The taxman is collecting Sh62.89 on every litre of petrol, a 39 percent jump in tax collections over the past two years that has made the Kenya Revenue Authority (KRA) a key beneficiary of the surge in pump prices.
The KRA collected Sh45.1 in taxes and levies in June 2020 from petrol, and Sh51.6 last year. The taxman is now collecting Sh62.89, underlining the impact of duties on driving petrol and diesel prices.
The surge in crude oil prices and the taxes have hit household budgets in an economic setting where the costs of basic items have surged, sending inflation to a 27-month high in May. But it has enhanced the KRA collection, with taxes from fuel estimated at Sh22.9 billion in June or 15.7 percent of average Kenya's overall monthly duties of Sh145 billion…BusinessDaily
NSE hits 19-year low as US rates batter stocks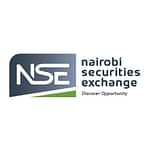 The Nairobi Securities Exchange (NSE) has fallen to lows last seen at peak of the Covid-19 pandemic in 2020, wiping out Sh627.5 billion of investor wealth since the beginning of this year.
The market capitalisation dropped below the Sh2 trillion mark for the first time since August 2020, when Kenya was battling Covid-19 restrictions like daily nationwide curfew, which delivered layoffs, job cuts and business closures.
The value of all stocks stood at Sh1.965 trillion compared to Sh2.636 trillion at the start of the year, while the NSE main index has dropped to a 19-year low on foreign investors' flight. The NSE-20 Share Index closed at 1,644 points, a level last seen in April 2003….BusinessDaily
Affordable housing creates opportunities despite hurdles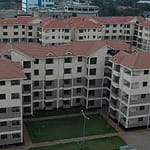 In Kenya, the right to housing is embedded in the constitution, which provides that "Every person has the right to accessible and adequate housing, and to reasonable standards of sanitation."
At the start of his second term in 2018, President Uhuru Kenyatta launched an affordable housing programme as one of the big four agenda pillars to promote long-term economic development.
The other pillars are food and nutrition security, a robust manufacturing sector and universal healthcare…The Standard
KRA starts installing new VAT system to catch tax cheats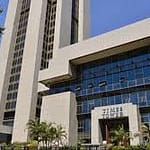 Kenya Revenue Authority (KRA) expects traders to migrate to a new electronic register that captures and sends to the taxman all transactions, especially invoices, in real-time. This has thrown traders into a fit of anxiety with many of them yet to comply with the strict requirements from the taxman.
"There is a lot of anxiety within the business community regarding the introduction of Electronic Tax Invoice by KRA effective July 1, 2022." "It looks like many businesses will grind to a halt," said a trader who did not want to be named…The Standard
Kenya, Morocco tax information-sharing lauded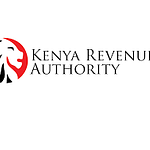 Kenya and Morocco's commitment to start sharing tax information this year has been hailed in the fight against illicit financial flows. 
The collaboration between the two nations is one of the strides highlighted in the Tax Transparency in Africa 2022 Africa Initiative Progress Report which was unveiled on Tuesday.
This was during the 11th meeting of the Africa Initiative which is chaired by Kenya Revenue Authority Commissioner-General Mr Githii Mburu…The Standard