FINANCE EA DAILY BUSINESS NEW SUMMARY
Biden dumps Uhuru's trade deal with Trump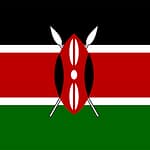 The Biden administration on Thursday launched a fresh strategic trade and investment partnership with Kenya, replacing an agreement ex-President Donald Trump's government had inked with Nairobi. The US and Kenyan governments will start work within three months to develop a roadmap for engagement in 10 areas, including agriculture, digital trade, action on climate change, and trade facilitation and customs procedures, the US Trade Representative's Office said…BusinessDaily
Safaricom to start commercial operations in Ethiopia next month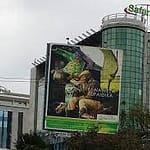 Safaricom on Thursday announced that it will start commercial services in Ethiopia in August. The company, part of the Vodafone group, has been under mounting pressure over its failure to meet previous launch target in April 2022.
At a press conference on Thursday in the Ethiopian capital Addis Ababa, Safaricom said "it is on course to a phased launch of its network and services in the country and is conducting rigorous tests to ensure the provision of quality services."…The EastAfrican
Kenyan technology geeks go online to trade virtual art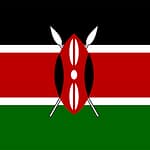 Kenya's tech-savvy youth are finding opportunities in virtual art, signalling a potential job creation to alleviate the country's unemployment rate. A number of them are finding profitable ventures in non-fungible token (NFT) art, with many going as far as quitting their day jobs for it.
The sector that was nearly non-existent barely two years ago, now carries the hopes of many and its growing prominence has built confidence for young people who now believe they need nothing more than an artistic flair to earn a living….The EastAfrican
Safaricom, Equity Bank ranked top brands in Kenya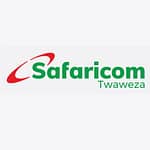 Safaricom has retained the top position as Kenya's most valuable brand (valued at $689 million), to lead the pack of the country's 20 leading corporates, dominated by banks.
According to Brand Finance, Kenya 20 report- 2022 version- the telecommunications firm's brand value grew by 38 percent this year due to a variety of service offerings, a boost in mobile data usage due to low prices, and leveraging mobile data provision to build strategic partnerships with fintech and third-party brands such as M-Pesa and Makao.
"An innovation in the region, M-Pesa, a popular mobile application used primarily for online money transfer, has driven up the brand value and strength of Safaricom. These partnerships create a one-stop destination for customers to access travel and online payment methods using Safaricom's mobile data offerings," the report stated…BusinessDaily
M-Pesa links paybill with Telkom, Airtel Money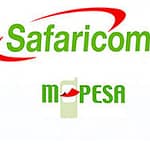 Airtel and Telkom users will from today (Friday) access Safaricom's pay bill platform following the upgrade of the seamless transfer of money through merchants attached to different operators. The Communications Authority of Kenya (CA) and the Central Bank of Kenya (CBK) will Friday launch the interoperability for the pay-bill service— the ability of different IT systems to communicate and exchange data —of the two rival networks for merchant payments.
The interoperability system will allow Airtel and Telkom Kenya subscribers to pay their bills online through Safaricom's pay-bill number…BusinessDaily
IMF: Kenya is world's second most uncertain for investors
The International Monetary Fund (IMF) has ranked Kenya's current business environment as the second worst in the world.  Only Colombia fared worse than Kenya between April and June, showing how spooked investors are as the country nears the August 9 General Election. 
The economic and political uncertainty has risen sharply by 84 per cent to 0.628 points from 0.34 to the second quarter of 2021, according to the IMF's World Uncertainty Index (WUI)…The Standard