FINANCE EA DAILY BUSINESS NEW SUMMARY
Safaricom retains dividend payout as it enters Ethiopia
Safaricom has retained its dividend payout despite a 1.7 percent drop in net profits of Sh67.4 billion for the year ending March 2022 on Ethiopian entry. The telco will pay shareholders Sh55.6 billion in dividends up from Sh54.8 billion maintaining its dividend policy despite heavy investment in Ethiopia that weighed down on the telco's profitability.
The first results, which include its Ethiopian operations, saw the Addis subsidiary post a Sh4.8 billion net loss that dragged down the group profits. Safaricom also saw tax payments jump 39.1 per cent to Sh34.7 billion on the resumption of corporate taxes whose waiver had lifted 2020 results…BusinessDaily
Interest income lifts Equity Q1 net profit by 33.7pc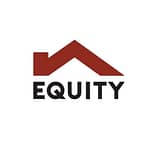 Equity Group's net profit grew 33.7 percent in the first quarter ended March largely on the back of higher interest income. The bank reported a net income of Sh11.5 billion in the review period, up from Sh8.6 billion a year earlier.
Total interest income climbed 31.1 percent to Sh26.6 billion as both the loan book and investment in government debt securities expanded. The bank's lending to customers rose 27.8 percent to Sh623.5 billion while its holdings of government bonds and T-bills increased by a similar margin to Sh233.9 billion. Non-interest revenue — largely generated from fees and commissions — rose 9.67 percent to Sh11.91 billion…BusinessDaily
Two firms get online forex trade licence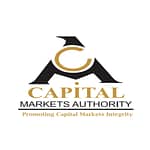 Two foreign exchange service providers Tadenex Limited and Tradesense Limited have been licensed by the Capital Markets Authority (CMA), bringing the number of licensed online forex trading brokers to seven and money managers to two.
Tadenex Limited has been licensed to operate as a non-dealing online foreign exchange trading broker while Tradesense Limited will operate as a money manager under the regulation of the CMA.
"The Authority has noted a keen interest from Kenyans to participate in online forex trading and is pleased to grow the pool of non-dealing online forex trading brokers and money managers," said Wyckliffe Shamiah, CMA chief executive…BusinessDaily
Kenya moves to secure duty-free trade deal with EU after stalled EPAs talks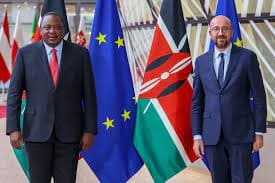 Kenya has put in place temporary measures for its exports to the European Union after the implementation of a duty free-quota free trade agreement with other EAC member states stalled.
Classified as a lower middle income economy by the World Bank, Kenya aims to protect its trade interests with the EU after Tanzania, Uganda and Burundi declined to sign the Economic Partnership Agreement (EPA) citing various economic and political interests…The EastAfrican
KRA revenue up 22pc year-on-year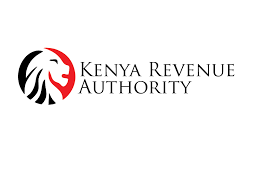 The Kenya Revenue Authority (KRA) has recorded a 22 percent year-on-year increase in revenue collection in the 10 months to April on the back of a recovering economy from Covid-19 restrictions.
The taxman has netted Sh1.45 trillion during that period up from Sh1.19 trillion it collected last year driven by higher collections from excise duty, value added tax (VAT) and income tax supported by jobs creation, increased trade and higher consumption…Daily Nation
Saccos to share Sh3.8b Co-op Bank dividend cheque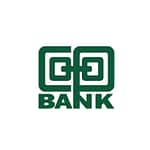 Savings and Credit Cooperative Societies (Saccos) are in line for a Sh3.79 billion dividend cheque from the Cooperative Bank of Kenya, pushing their cumulative receipts to Sh25.3 billion in seven years. The payout, set for mid-June, comes after Co-op Bank Board recommended Sh1 per share dividend amounting to Sh5.86 billion, with Saccos emerging the biggest winners.
Co-op Holdings Co-operative Society, which represents Kenya's co-operative movement, holds 64.5 per cent stake in the tier I lender, against which it will get majority dividends…The Standard