FINANCE EA DAILY BUSINESS NEW SUMMARY
Safaricom raises prices of SIM cards, new phones
Safaricom customers will from Friday, July 15, 2022, spend Sh50 more to buy SIM cards, after the telecommunications firm increased prices following the implementation of the Finance Act, 2022.
The company now says the SIM cards will cost Sh100 which includes the Sh50 new purchase price and an additional Sh50 mandatory airtime top-up to activate a new SIM.
Customers have been getting the products free of charge and were only required to pay the Sh50 airtime top-up to activate…Daily Nation
Business registrations drop by 16pc as Kenyans get new jobs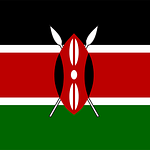 New company and business registrations dipped 16 percent over the 12 months to June as more Kenyans who had rushed to entrepreneurship after job losses due to the Covid-19 pandemic returned to work. Latest data from the Registrar of Companies show that some 128,800 business names and private firms were registered in the year to June, down from 154,155 in a similar window of last year…Daily Nation
Uhuru moves in to stop fuel price hike ahead of EPRA review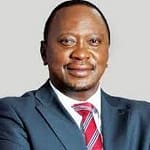 The prices of fuel will remain unchanged over the next one month after President Uhuru Kenyatta on Thursday, July 14 okayed the release of Sh16.68 billion for the subsidy programme. That means that a litre of petrol in Nairobi will continue to retail at Sh159.12, diesel Sh140.00 and kerosene Sh127.94.
"Without such State interventions, the pump prices would have been Sh193.64 for diesel, Sh209.95 for petrol and Sh181.13 for kerosene," State House Spokesperson Kanze Dena-Mararo said in a statement on Thursday…The Standard
Safaricom extends repayment of Sh47bn credit facilities
Safaricom has restructured $400 million worth of short-term credit facilities into medium-term loans in a process that saw part of the debt converted into local currency to ease pressure on cash flows and reduce foreign exchange risks.
The company had borrowed the cash last year from a consortium of lenders including Standard Chartered Bank Kenya to make its contribution to the payment for the $850 million fee for a telecoms licence in Ethiopia.
The Nairobi Securities Exchange-listed firm says in its latest annual report that the borrowings have since been restructured into two facilities, stretching out the repayment over seven years.
"During the year, the bridge facility was converted into a five-year long-term facility of $120 million and a Sh31.1 billion ($280 million) seven-year with two years moratorium on principal repayment," the firm said…BusinessDaily
State pumps Sh16.7bn to marketers to keep fuel prices unchanged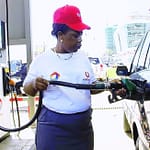 Fuel prices have been kept unchanged for the first time since March offering consumers relief from further increments in the cost of living. A litre of super and diesel will retail at Sh159.12 and Sh140 respectively after the State tapped Sh16.7 billion from the fuel stabilisation kitty to compensate oil marketers. Kerosene will sell at Sh127.94.
The decision to keep prices unchanged has given Kenyans relief at a time inflation has hit a 58-month high and an increase in pump prices would have further made basic goods costlier…BusinessDaily
Sanctions block Sh13bn Russia exports to Kenya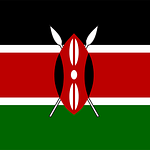 The Russia-Ukraine conflict knocked off Sh13.3 billion in imports from Moscow in the three months to March, forcing Kenya to turn to expensive sources of wheat, fertiliser and steel that helped drive inflation to a 58-month high.
Latest data from the Kenya National Bureau of Statistics (KNBS) shows that the sharpest decline happened in the three months to March, as troops from Moscow marched into Ukraine, with imports from Russia dropping 66 percent from Sh19.9 billion to Sh6.6 billion.
European nations and the US have imposed sanctions against Russia in the wake of its invasion of Ukraine in February, restricting the flow of its exports. They have sanctioned more than 1,000 Russian individuals and businesses and restricted the purchase of Russian oil….BusinessDaily