FINANCE EA DAILY BUSINESS NEW SUMMARY
More pain as fuel prices jump to record high after Epra review
Fuel prices have gone up in the monthly review by the Energy Petroleum Regulatory Authority with the costs of petrol, diesel and kerosene increasing by Sh9.9.
In Nairobi, a litre of petrol will retail at Sh144.62 a litre up from Sh134.72, diesel at Sh125.5 up from Sh115.6 while kerosene has also shot up to Sh113.55 per litre.
The new prices will take effect at midnight…Nation
New fuel prices in Kenya as EPRA announces rise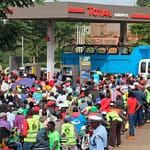 Fuel prices in Kenya have risen by Sh9.90, the Energy and Petroleum Regulatory Authority (EPRA) has announced. In Nairobi, a litre of Petrol will go for Sh144.62, Diesel (Sh125.50) and Kerosene (Sh113.44). EPRA said the prices will be in place between April 15 and May 14, 2022. The regulator said the Sh9.90 rise in price factors in the fuel subsidy programme by the Government….Standardmedia
Piped cooking gas project saves Nairobi residents time and money
It is exactly 12:45pm on a hot Tuesday afternoon. Aisha Ali is at home in Lang'ata, Nairobi, preparing lunch for her two children expected to return from school. She heads to her open kitchen, turns on a tap three metres from the gas cooker.             Moments later, a bluish flame envelopes the burner with a buzz that can be heard from the sitting room. She keeps adjusting the flame. Fifteen minutes later, she serves each of her children a dish of spaghetti and sends them to the adjacent dining area…Standardmedia
Kenya, DR Congo sign agricultural cooperation deal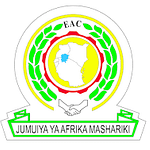 As DR Congo's President Félix Tshisekedi signed a treaty to formally join the East African Community bloc in Nairobi last Friday, he also oversaw the signing of a bilateral agreement with Kenya, which will see the two countries cooperate to improve food security and trade in agriculture.
The bilateral agreement on cooperation in agriculture was signed by DRC's ministers Mzinga Birihanze Desire (Agriculture) and Bokele Djema Adrien (Fisheries and Livestock), and Kenya's Cabinet Secretary for Foreign Affairs Raychelle Omamo, on behalf of her Agriculture counterpart Peter Munya…The EastAfrican
Forex risks dampen private equity appetite for investing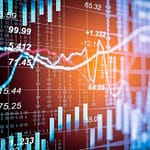 Sub-Saharan Africa faces reduced private equity (PE) investment due to persistent volatility in foreign currency markets. A survey by the African Private Equity and Venture Capital Association (AVCA) shows that foreign exchange volatility and currency shortages are some of the biggest challenges facing PE investors in Africa.
About 75 percent of the investors cited currency risk as important when investing in African private equity. More than half the respondents said currency risk has slightly or significantly increased in the past two to four years. The March 2022 report notes that currency risk is most impactful for both fund managers and limited partners at the time of portfolio exit…The EastAfrican
Kenya Airways travellers lose Sh4bn in expired tickets
Kenya Airways'  customers lost Sh4.48 billion last year after they failed to show up for their flights, leaving them with expired tickets. The value of the expired tickets have been disclosed in the airline's latest annual report.
KQ, as the carrier is known by its international code, books revenue from ticket sales whether customers fly or leave the tickets to expire. Clients who cancel their flights can get credit – representing a discount on the cost of the ticket— which they can use within one year. Myriad lockdowns and travel restrictions have been a major reason many people have missed or snubbed their flights since the outbreak of the Covid-19 pandemic in early 2020.
The expired tickets represent the biggest losses suffered by consumers in buying goods and services from one company. Telecommunications operators like Safaricom also have billions of shillings of unutilised loyalty points but they do not expire…Business Daily