FINANCE EA DAILY BUSINESS NEW SUMMARY
Oil prices begin cooling off but no relief yet for East Africa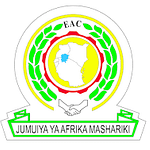 Barely a fortnight after fuel prices in Uganda crossed the Ush6,000 ($1.61) mark per litre for petrol or diesel, the government says it has no solutions for price cuts at the pump even as they spiral out of reach for motorists, on account of global dynamics in eastern Europe.There are also fears that next month's Kenyan General Election could disrupt supplies.
"We go by what is prevailing on the world market," said Rev Frank Tukwasibwe, commissioner for petroleum supply in Uganda's Ministry of Energy. Even as the war between Russia and Ukraine that triggered a spike in global crude prices enters its fifth month, this week crude prices tumbled, giving some optimism that there could be a downstream ripple effect internationally…The EastAfrican
Why Kenyans can only afford 26,000 mortgages annually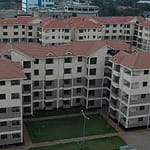 It would be easier for more Kenyans to afford homes if the mortgage regime in the country would allow long-term borrowing above the standard 25 years, a real estate consulting firm has said.This is one of the challenges the sector faces, with former Knight Frank Kenya Managing Director Ben Woodhams, who is now the firm's Africa representative in London (partner, Africa desk), saying it could be due to the country's nascent real estate market. Countries such as the United Kingdom (UK) have a mature real estate sector. It is also one of the main challenges cited by the Central Bank Kenya (CBK) for hindering the uptake of mortgage loans…The Standard
Safaricom makes Sh50bn profit from M-Pesa unit
Safaricom's mobile money business made a profit of Sh50 billion before tax in the year ended March, contributing nearly half of the company's total gross earnings and solidifying M-Pesa's position as its most profitable service.
The telco in its latest annual report outlined the share of profits attributable to the mobile money business for the first time, having previously just reported the contribution to revenues.
The performance statement shows that while M-Pesa business contributed 49 percent of the telco's profit before tax of Sh102.2 billion, its revenue of Sh107.7 billion accounted for 36 percent of the company's total revenue of Sh298.07 billion…BusinessDaily
Defaulters risk auction in Lipa na M-Pesa loan
Safaricom will deploy debt collectors to pursue unpaid loans in its planned zero-interest credit service that will allow millions of its customers to shop for goods worth up to Sh100,000 and pay later.
The involvement of debt collection agencies could set up thousands of borrowers for property seizures. This marks the first time Safaricom will be deploying debt collectors for its credit products that include M-Shwari and Fuliza in a market where mobile loans have a high ratio of defaults…BusinessDaily
DTB to open 17 new branches in expansion drive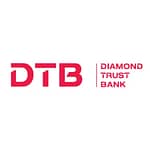 Tier one lender Diamond Trust Bank (DTB) will open 17 new branches before the end of the year, in its latest expansion drive. The new branches spread across the country will raise the bank's branch network to 81. The lender said the move will help it deepen its market presence in fast-growing regions.
"As a tier-one bank, we are keen on increasing our market presence as this underpins our growth strategy," said DTB Kenya chairperson Linus Gitahi. "The investments we are making are not only a show of the bank's financial strength but also a sign of commitment to creating more convenience for our customers." …BusinessDaily
Kenya freezes $52m linked to Nigerian start-up Flutterwave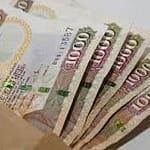 The High Court in Kenya has frozen more than Ksh6.2 billion ($52.5 million) spread in 62 bank accounts belonging to Nigerian start-up Flutterwave and four Kenyans on fears they are proceeds of card fraud and money laundering.
The billions in Guaranty Trust Bank (GTB), Equity, EcoBank, KCB and Co-operative Bank accounts were frozen after the Assets Recovery Agency (ARA) applied to block the transfer or withdrawal, pending the filing of a petition to have the money forfeited to the government…The EastAfrican