FINANCE EA DAILY BUSINESS NEW SUMMARY
Address the high cost of living crisis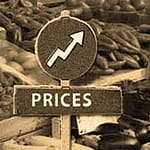 The greatest threat to macro-economic stability in the coming months are the prevailing high consumer prices. Prices are rising across a broad spectrum of goods and services and impacting the cost of living adversely — especially for those on low income.
Of course, the cost of living crisis the citizens are experiencing will not be reflected in official statistics. Traditionally, our central bank becomes more concerned whenever there are upsurges in underlying inflation (jargon for inflationary pressures in the economy arising from factors other than increases in prices of food and fuel). As an ordinary consumer, the monetary policy committee is no more than an ivory tower with little impact on the pressures your pocket feels…Business Daily
How Russia-Ukraine fight is affecting commodity prices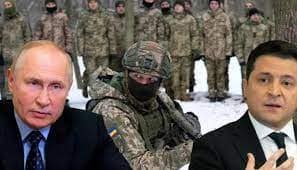 On Thursday 24th February, Russia invaded Ukraine leading to over 1.7 million Ukrainians fleeing their homes in search of safety. To date, the war has made business almost impossible in Ukraine thereby affecting major supply chains.
In response, the Western world slapped a series of economic sanctions against Russia that have eliminated most business activity between them. The most affected are commodities that are largely produced by Russia and Ukraine and exported to the rest of the world.As a result of increased risk of an all-out war between Russia and the West, investors have turned to risk-off mode and are reducing their exposure by hedging their positions in safe-haven assets such as gold and the Japanese Yen…Business Daily
Banks' reserve cash at CBK hits a record Sh268b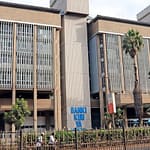 Money that banks sets aside to cushion themselves against a run by depositors rose to a record Sh268.1 billion in December last year. This was a jump of 13.5 per cent compared to Sh236.2 billion in December 2020, according to data from the Central Bank of Kenya (CBK).
A big chunk of this money is statutory reserves that is not available for trading, says Samuel Tiriongo, the director in charge of research and policy at the Kenya Bankers Association (KBA), a lobby for commercial banks…Standardmedia  
Creditor, Mumias Sugar receiver manager clash over lease process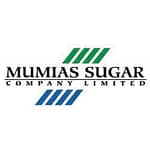 Parties battling over the lease of Mumias Sugar Company yesterday clashed over whether receiver-manager Ramana Rao should be kicked out.
Commercial Court judge Alfred Mabeya, in an insolvency case, heard that Mr Rao had defied court orders and had not properly managed the receivership process.Lawyer Judy Kimeto wants the court to order for a forensic audit and further direct that a fresh bidding process for the miller be done…Standardmedia
ICT ministry in a spot over Sh12b foreign loans
The Ministry of Information, Communication and Technology (ICT) is on the spot over Sh12 billion in loans taken from the governments of Italy and China to develop key infrastructure projects.
Auditor General Ms Nancy Gathungu (pictured) said the ministry had failed to provide proper documents for the loans that were later paid to Chinese technology firm Huawei and Italian infrastructure firm Impresa Costruzioni Maltauro (ICM)…Standardmedia
What's cooking? Mortgages shunned as demand for housing shoots up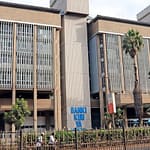 One of the next government's top priorities will have to be addressing the thorny issue of affordable housing. Mortgage, one of the major ways of helping people acquire houses, will be an inevitable topic of discussion.  Industry investors and analysts say mortgage uptake in Kenya remains low and unpopular.
Central Bank of Kenya (CBK), in its Bank Supervision Annual Report, said there were 26,971 mortgage loans in the market as at December 2020, down from 27,993 in December 2019 – a decrease of 1,022 mortgages, or 3.7 per cent…Standardmedia