FINANCE EA DAILY BUSINESS NEW SUMMARY
No reprieve as fuel prices rise again in new Epra review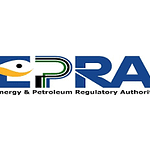 The Energy and Petroleum Regulatory Authority (Epra) has announced a Sh9 rise in fuel prices in its monthly review.
For the next one month, a litre of super petrol in Nairobi will cost Sh159.12, diesel Sh140 and kerosene Sh127.94, marking a record high in fuel prices.
While announcing the latest fuel prices on Tuesday, Epra said in a statement that the government will utilise the Petroleum Development Fund (PDL) to cushion consumers from the otherwise high prices…Daily Nation 
Audit now exposes grand wastage in Sh3.4t 2021 budget
Unsupported. Unauthorised. Unconfirmed. Undisclosed. Wasteful.
Auditor General Nancy Gathungu uses the five words in nearly all the ministries, departments and agencies (MDAs) after inspecting their spending of Sh3.38 trillion budget for the financial year ended June 2021.
Fifty per cent of the books of accounts submitted to the Auditor General's office for scrutiny were given a qualified opinion, which means they contained material misstatements or omissions in some cases…The Standard
StanChart CEO roots for sustainable operations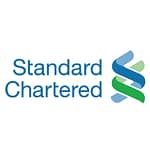 Standard Chartered Bank Kenya Chief Executive Kariuki Ngari has urged companies to adopt sustainable practices. He said how much a business can save or impact the community is a hook that will make more firms, especially small and medium sized-enterprises agree to the sustainability agenda.
Mr Ngari, who was speaking during the launch of the bank's 2021 Sustainability Impact Report, said that while some of the actions require money, others are only dependent on goodwill…The Standard
Petrol price surges to record high in Epra review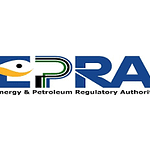 Pump prices have increased to a new historic high, with a litre of super petrol and diesel jumping by Sh9, signalling a further increase in the cost of basic goods and services. The Energy and Petroleum Regulatory Authority (Epra) has increased the price of petrol to Sh159.12 per litre and Sh140 for diesel in Nairobi— the highest Kenya's history. 
The prices, which will be in force until July 14, will pile more pressure on households and motorists, given that diesel is a key determinant of the basket of goods and services used to measure inflation.
Producers of services such as electricity and manufactured goods usually factor in the higher cost of petroleum.
The record prices come amid increased crude prices in the global market, rising to $112.48 from $93.99 in the last pricing cycle…BusinessDaily
Cost of bank loans reach 27-month high on T-bills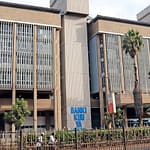 Bank lending rates hit a 27-month high in April as costs of wholesale deposits increased following competition for funds between lenders and the government, setting up costly credit for homes and businesses in a recovering economy.
The average lending rate rose to 12.2 percent in April — the highest level since January 2020, Central Bank of Kenya (CBK) data shows. The costly credit emerges in a period when the economy is witnessing increased demand for loans amid the recovery from Covid-19 economic hardships, further putting pressure on lending rates.
Lenders link the interest rate rise to an increase in Treasury bill rates in recent months as more banks consider increasing their base rates in an economic setting where the State does not have full control over loan prices…BusinessDaily
StanChart sees climate action as key to cheaper loans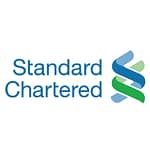 Standard Chartered Bank Kenya plans to increase lending to climate-friendly investments amid the transition to low carbon practices.  The lender has said it will offer cheaper credit to customers to adopt cleaner technologies and modernise business operations as the world races to net-zero carbon emissions. 
The bank will also support clients' access to about 22 environmental, social and governance mutual funds available.  StanChart net earnings rose by two-thirds to Sh9 billion in 2021 from Sh5.4 billion a year earlier.
It registered a total operating income of Sh28.3 billion in the year, a six percent growth from Sh26.69 billion in 2020. Sustainable financing earnings in 2021 were below three percent of the total income…BusinessDaily