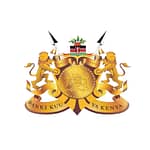 The Central Bank of Kenya is a public institution established under Article 231 of the Constitution of Kenya, 2010. The Bank is responsible for formulating monetary policy to achieve and maintain price stability and issuing currency.
Pursuant to the CBK Act, the Central Bank promotes financial stability through regulation, supervision and licensing of financial institutions under its mandate. The Bank also provides oversight of payment, clearing and settlement systems. All these efforts are geared towards fostering liquidity, solvency and proper functioning of the financial system. The Bank also formulates and implements foreign exchange policy and manages foreign exchange reserves. CBK is the banker for, adviser to, and fiscal agent of the Government.
In discharging its mandate, the Central Bank contributes to the country's economic development and growth, and promotes the interest of the public. The Bank strives to carry out its statutory mandate effectively and efficiently guided by the principles of integrity and transparency.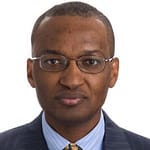 Dr. Patrick Njoroge is the ninth Governor of the Central Bank of Kenya (CBK), and has been in office since June 19, 2015. Dr. Njoroge joined CBK after a twenty-year career at the International Monetary Fund in Washington, DC. Prior to his appointment as Governor, Dr. Njoroge was Advisor to the IMF Deputy Managing Director from December 2012, where his responsibilities included assisting in overseeing the IMF's engagement with a large swath of IMF members. He also served as Deputy Division Chief in the IMF's Finance Department (2006-2012), IMF's Mission Chief for the Commonwealth of Dominica (2005-2006) and in other capacities since 1995. Prior to joining the IMF, Dr. Njoroge worked as an Economist at the Ministry of Finance (1993-1994) and as a Planning Officer at the Ministry of Planning (1985-1987).
He holds a PhD degree in Economics from Yale University (1993), a Master of Arts degree in Economics (1985) and a Bachelor of Arts degree in Economics (1983) from the University of Nairobi. Dr. Njoroge's professional and research interests lie in Macroeconomics, Economic Policy, International Finance, Development Economics, Econometrics and Monetary Policy.
Dr. Njoroge began his second four-year term in June 2019. He was appointed to the UN Task Force on Digital Financing by Secretary General Antonio Guterres in November 2018.
Source :Imf Blog